Little millet mango kesari | samalu kesari | సామలతో కేసరి with detailed photo and video recipe – Kesari is a traditional sweet of South India made with Rava/sooji. I have used home made millet grits/rava for this recipe and the sweet turned out very good and it simply melts in the mouth! Though I have used sugar as a sweetener, jaggery or palm sugar can also be used. Tried the same recipe with palm sugar and it is equally tasty!
Making the kesari with millet is my long time wish, but now only I got time to do it. I strongly, recommends to you, try at once, you will love it. The taste is quite unique compared to rava kesari but am sure it will be more delicious.
Benefits of millets:
It is rich in minerals like calcium, copper, iron, magnesium, phosphorus, potassium, and selenium as well as essential vitamins like folate, pantothenic acid, niacin, riboflavin, and Vitamins B6, C, E, and K. Many of the most powerful health benefits millet has to offer are related to its fiber content.
Benefits of little millet :
Little millet contains magnesium which can helps improve heart health. Vitamin B3 (niacin) in little millet helps lower cholesterol. Little millet is also a good source of phosphorus which, helps with fat metabolism, body tissue repair and energy production
Millet kesari is just an obvious addition to my list of many millet dishes .Now that we have figured out how to incorporate millets in a variety of dishes why not some yummy desserts too . This has got to be the most easiest, most incredible of all millet dishes I must say .
Not only do millets cook super fast but taste wise it is really delicious though nothing like semolina if you are making a kesari nevertheless a roasted nutty taste i feel .
Just to give a good fruity twist I added few tbsp of mango pulp as it was cooking , so ended up making some yummy mango millet kesari , not a special mango millet kesari recipe as such , just a taste added .
Little millet mango kesari | samalu kesari | సామలతో కేసరి video recipe :
Visit my other popular and related recipes collection like
How to make little millet kesari with step by step :
1.Wash the millets for 3 – 4 times and dry it completely on tissue papper or dry cloth.
2. after millet is completely dried, Grind the millet to a fine semolina / rava like texture.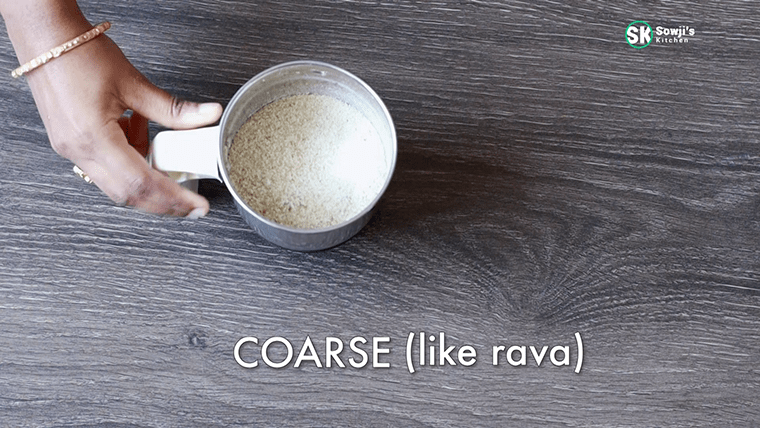 3. Heat about 1 tsp of ghee / clarified butter in a pan.
4. add cashew nuts and fry for 1 min and keep aside.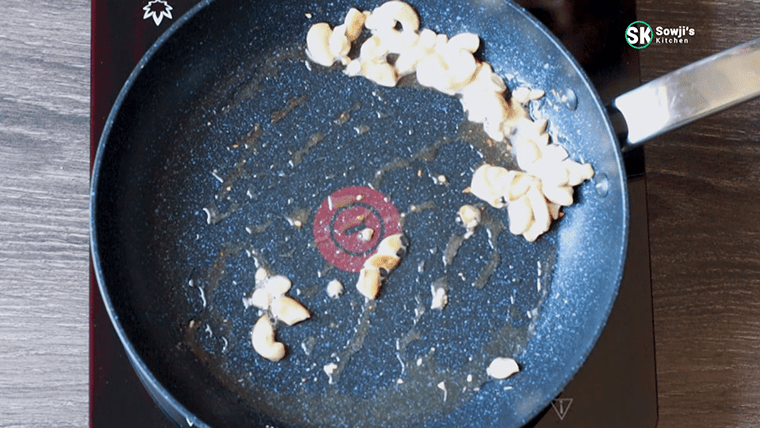 5. In the same pan, add the millet rava and keep stirring to evenly roast the millet. Make sure that you fry it in low to medium flame. The millet will turn aromatic and slightly change color. keep the pan aside.
6. heat about 2 cups of water and bring it to boil. Let it simmer.
7. Add fried millet rava to a boiling water .
8. Mix well to avoid any lumps and let the millet cook in low flame. (Keep adding more hot water to make sure that the millet cooks well.) It will take about 8 minutes.
9. Check to see if the millet is cooked completely and is soft.
10. Add the measured sugar and mango pulp to the cooked millet and mix well. let the kesari cook.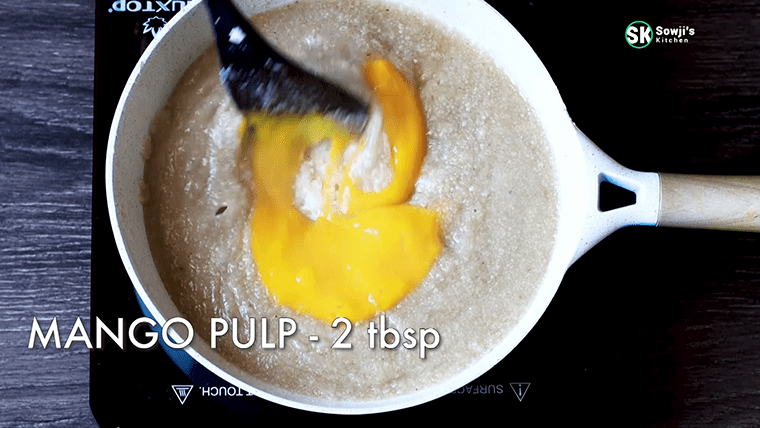 11. The mixture will start to solidify. At this stage add the remaining ghee.
12. And add saffron strands and the cardamom powder. Mix well
13. cook for 5 more mins until the kesari starts leaving the sides of the pan.
14. Add the fried cashew and turn off the flame.
15. The kesari is now ready to serve.