Ariselu(అరిసెలు ) | Perfect Ariselu With Tips with detailed recipe – Ariselu is a traditional Andhra/Telangana sweet, also called Kajjaaya in Kannada, Anarsa in Marathi and Adhirasam in Tamil Nadu. It is a traditional Indian sweet which is specially prepared during the festivities of Sankranti or Diwali. Sesame seeds are the specialty in Ariselu since they help in balancing the temperature of the body, specially in the winter season. This is a delectable Indian sweet to prepare this festive season and relish with family friends.
There are three variants in Ariselu.
Soft Nethi Ariselu: When prepared with only ghee, known as "Nethi Ariselu", these are soft and very tasty.
Semi Crispy Ariselu: Using oil and ghee in equal proportions gives a crispy outer layer and a soft inner layer.
Crispy Ariselu: When prepared with only oil, Ariselu are the most crispy.
In this procedure I have used Sesame Seeds (Nuvvulu). Sesame Seeds heat up the body, being winter season, it helps. If you don't like Sesame Seeds you can use Poppy Seeds (Gasagasalu).
Ariselu is not an easy recipe, and can be overwhelming for beginners. as a matter of fact, this is my third attempt. I had to do a lot of troubleshooting and i finally arrived at the desired consistency and shape of atirelu. I personally a huge fan of this recipe as it requires a lot of effort and time to make it perfect.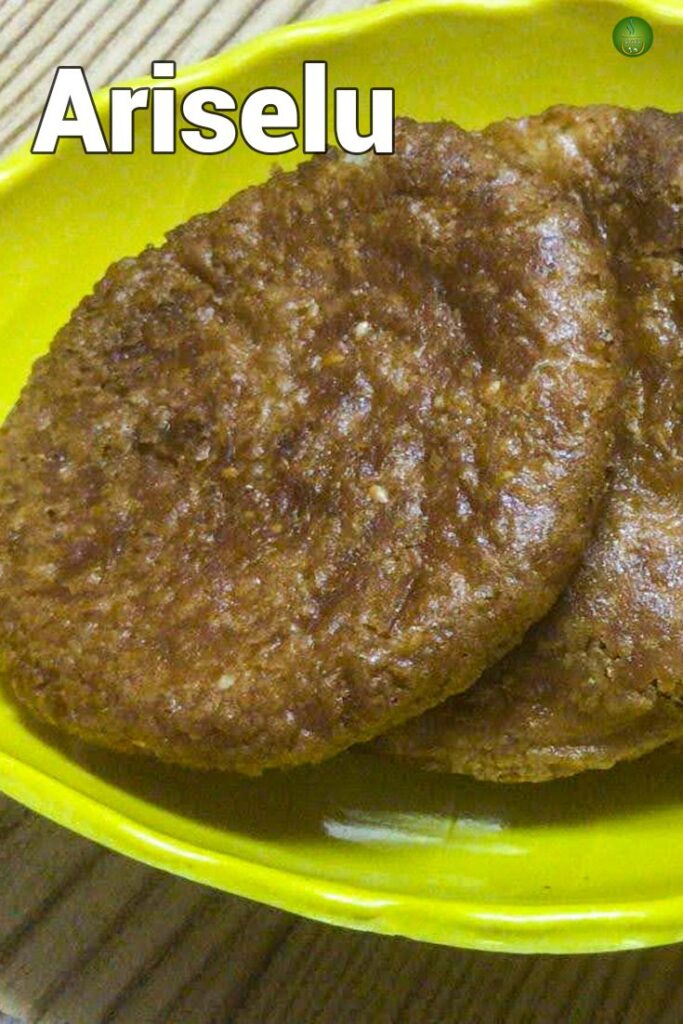 Tips to make perfect ariselu :
1.make sure that you soak the rice overnight.
2.if possible go to nearby flour mill so that you can get very finely ground rice flour.they may taste like eating crispy raw rice if the flour is not finely ground.
3.always keep the rice flour more than required.if anything goes wrong with the syrup you can adjust the consistency by adding the flour.
4.don't pour excess water while making the jaggery syrup.just add a little water so that it turns into string consistency very quickly.
5.keep mixing rice flour to the syrup until it turns hard like chapati dough.otherwise, they absorb a lot of oil(because of the moisture) and become very hard to chew.
6.deep fry on medium flame so the inner part and outer layer are cooked properly.
7.you need to add ghee to the jaggery syrup.ghee helps to reduce oil absorption while deep-frying.it also helps to retain the moisture in the dough until you're done with deep-frying.
8.last one.please, be careful while flipping or squeezing out the oil.hot oil may spill on your body.
This recipe is very time consuming and takes a long time in soaking, drying, grounding and also deep frying. hence patience is very key for this recipe and do not lose your motivation. secondly, the consistency of jaggery syrup is the key for this recipe.
Ariselu detailed video recipe :
Ariselu recipe card:
Visit my other popular and related recipes collection like
How to make Ariselu with step by step :
Soaking & Grinding:
1.Soak the rice overnight.
2. Rinse for 2 to 3 times and strain out the water.
3.Leave the rice on the strainer for around 10 to 15 minutes.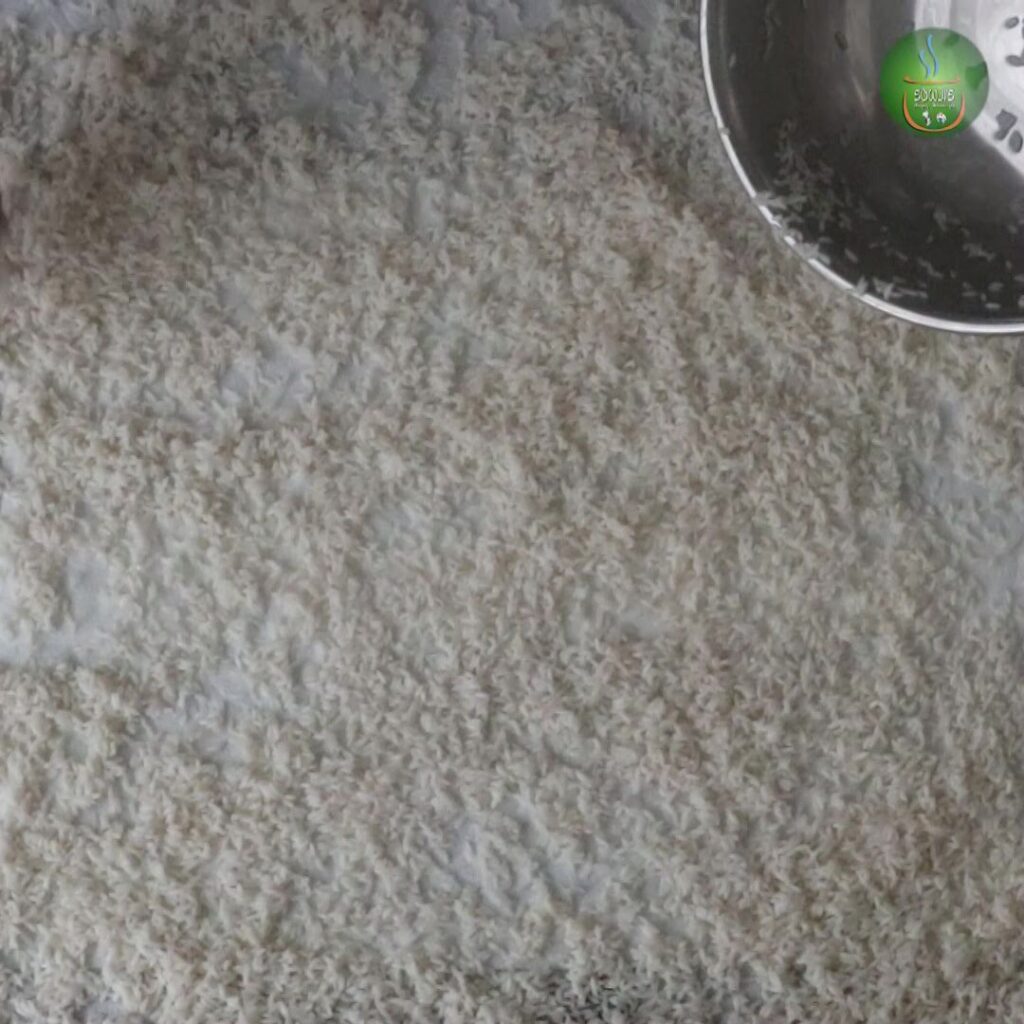 4. Grind the rice in batches into a very fine flour and keep aside.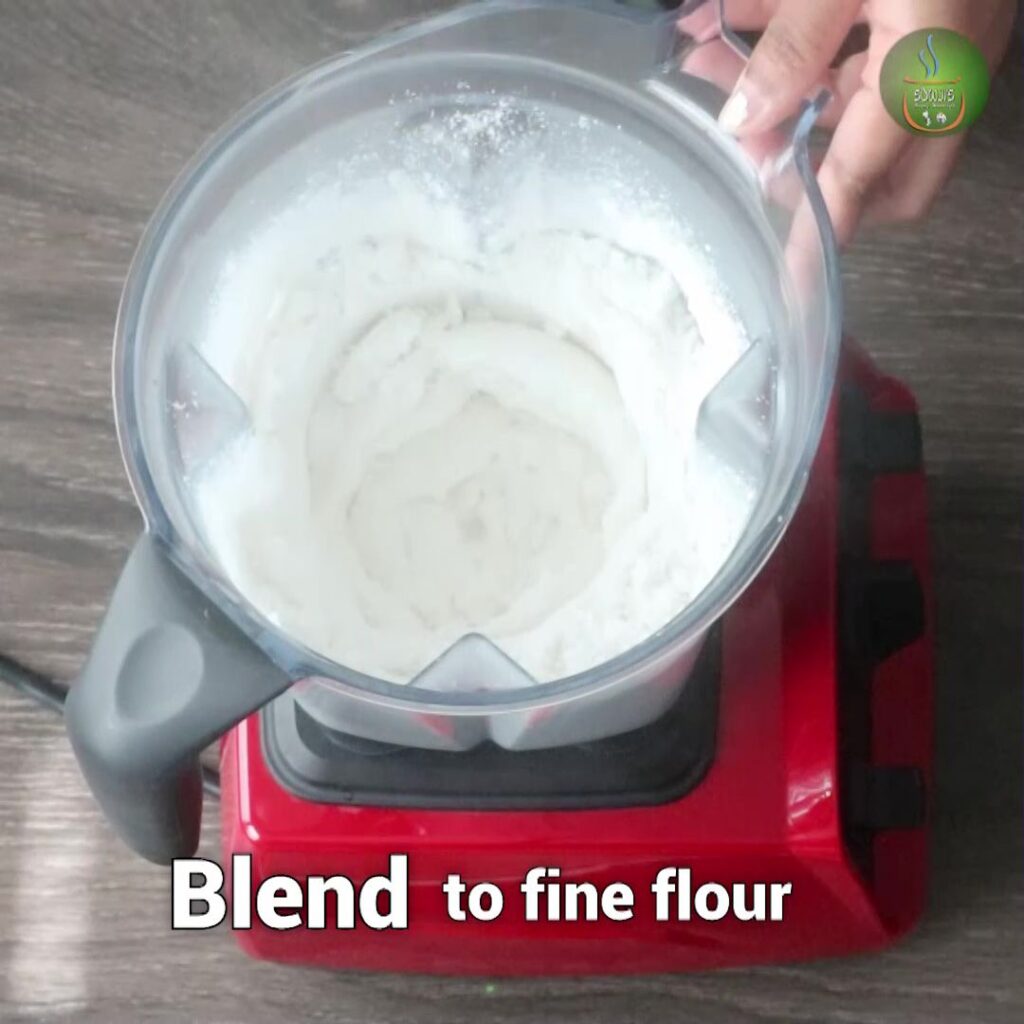 Prepare jaggery syrup:
1.Put jaggery in a deep pan and add 1/4 cup water so the jaggery melts very fast.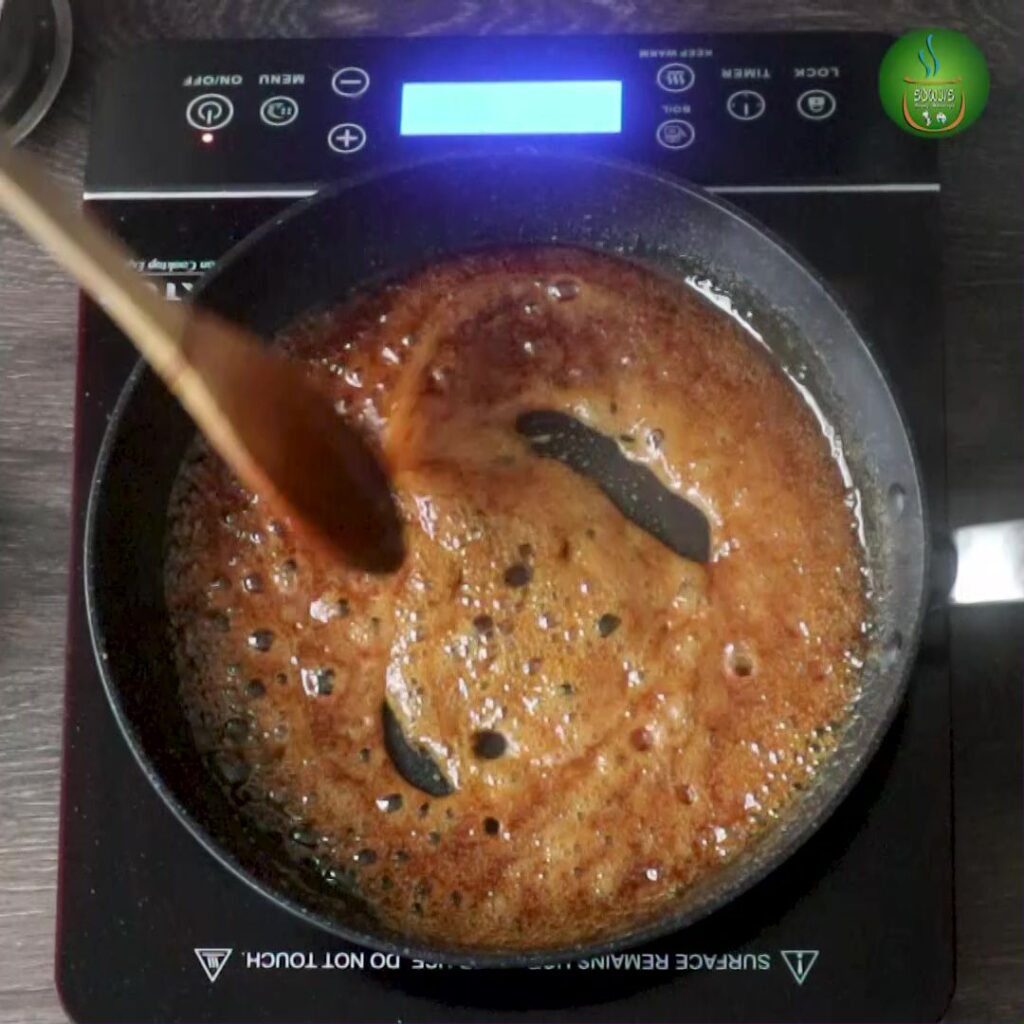 2. Boil until the syrup starts bubbling. When the syrup starts to bubble, take a small spoonful of syrup and put it in a small cup of water. If the syrup doesn't dissolve or if it turns into a ball when pressed with fingers then the syrup is ready.
3. Add ghee, Fried sesameseeds and mix well.
4. Turn off the flame and keep it aside.
Prepare the dough:
1.Add the rice flour little by little to the jaggery syrup. Keep stirring and keep adding the rice flour and fried sesame seeds until the dough turns hard like chapati dough.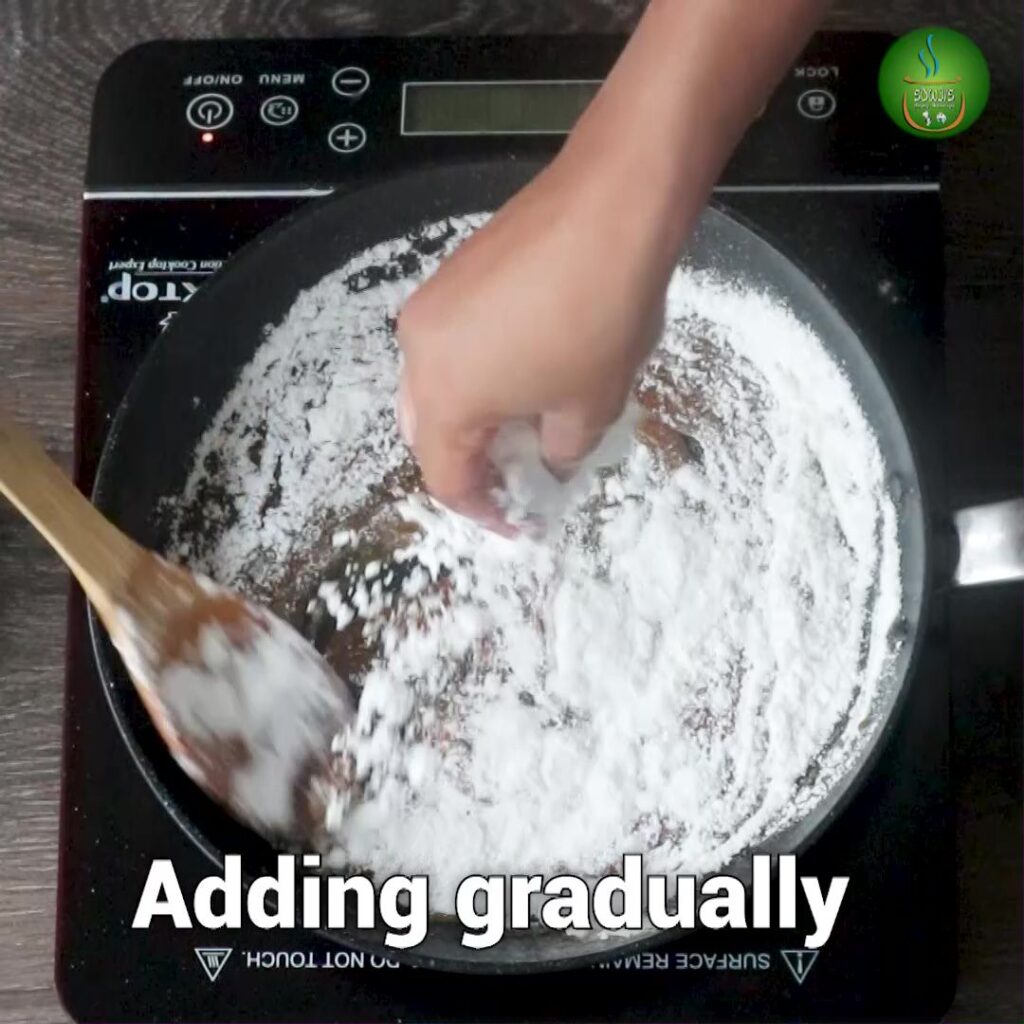 2. Heat oil for deep-frying on a medium flame.
3. Take Arise sized lid with a plastic sheet placed on it.
4. Grease your fingers and the plastic sheet with ghee.
5. Take a fistful of dough and make it into a round ball. Pat it into a round flat shape it should little thick.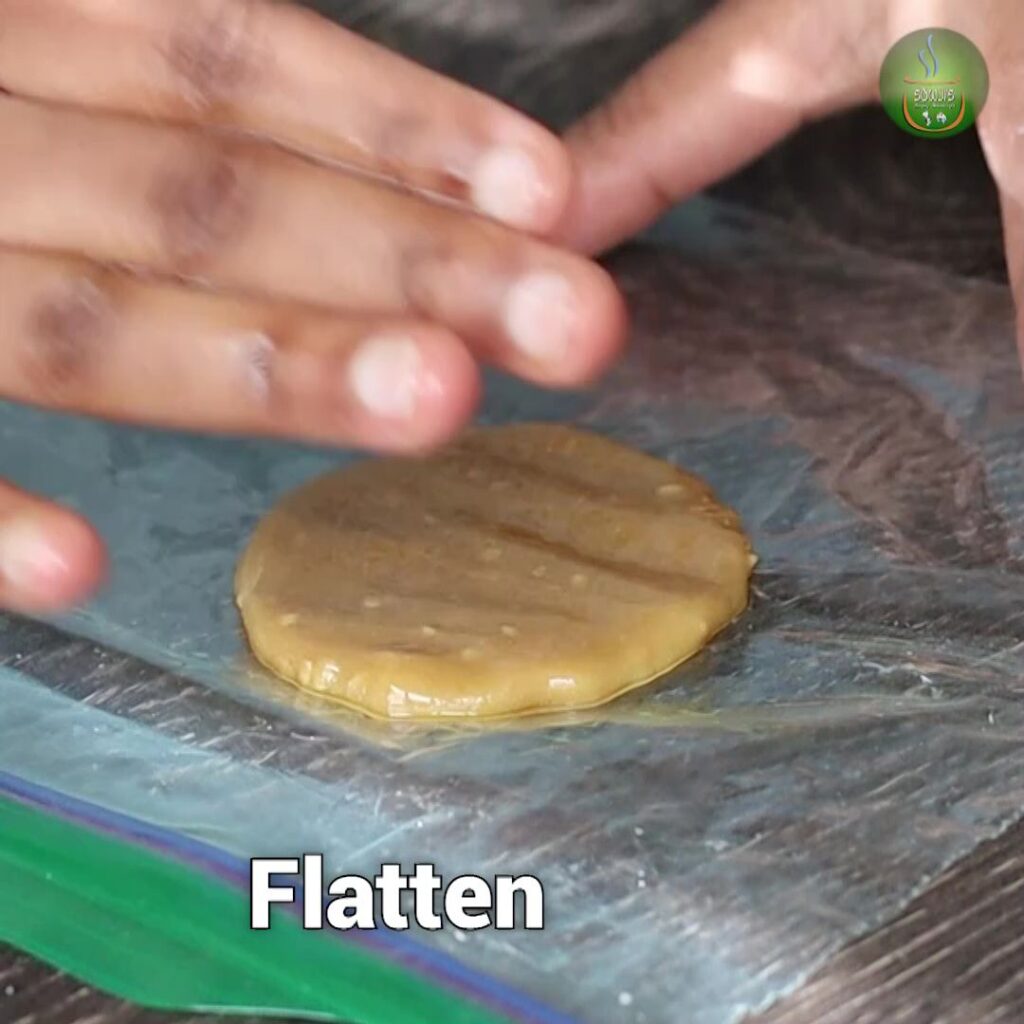 6. Drop it into oil carefully and wait until the Arise floats to the top.
7. Fry for a minute and flip it over to the other side. Fry until it turns to a nice golden brown color.
8.Take out the Arise from oil and press it hard with two turner spoons until all the excess oil comes out.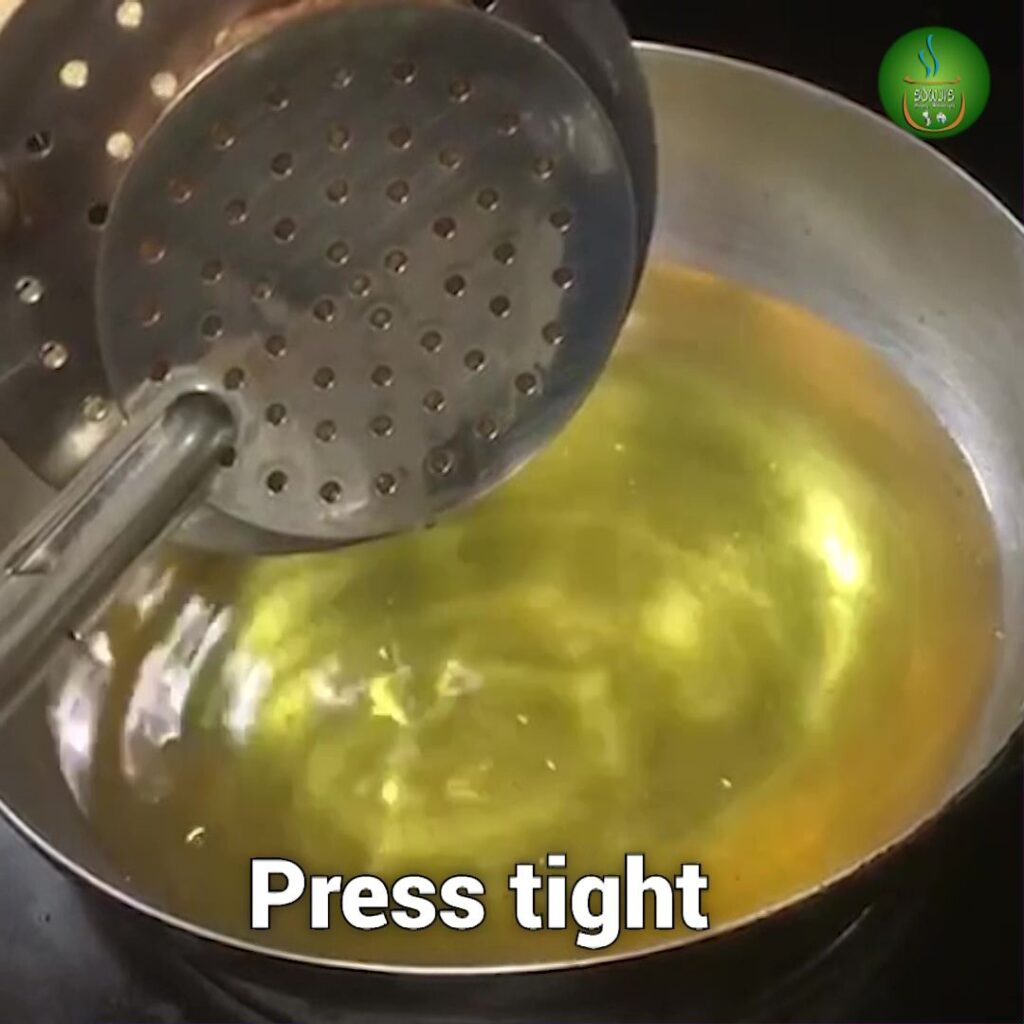 9. Serve .