Cracked wheat Halwa | Daliya Sweet | Godhuma rava halwa with detailed photo and video recipe – Cracked wheat always comes under the healthy diet's section. Here we have a delightful sweet treat with Cracked wheat; try this delicious and easy halwa and enjoy it without any guilt.
I remember eating Cracked wheat halwa (aka Godhuma rava halwa in telugu) the very first time in Annavaram temple, when i was a little girl. Just in case you are wondering where Annavaram is, it is located in the East Godavari, A.P. Sri Satyanarayana Swamy is worshipped in that temple.
Just love the simplicity of this halwa. Also when you taste it in temple, hands down the taste is unbeatable.
Today I decided to make this halwa to Goddess Lakshmi who is considered as the goddess of wealth as a part of Navratri Day 4 neivedyam.
Everyone's all-time favorite Cracked wheat is a very quick and easy dessert to make. It is also known as sweet dalia or Lapsi. It is made on auspicious occasions. My kids loved it and request me to make it again and again. Here is the recipe that I want to share with you all…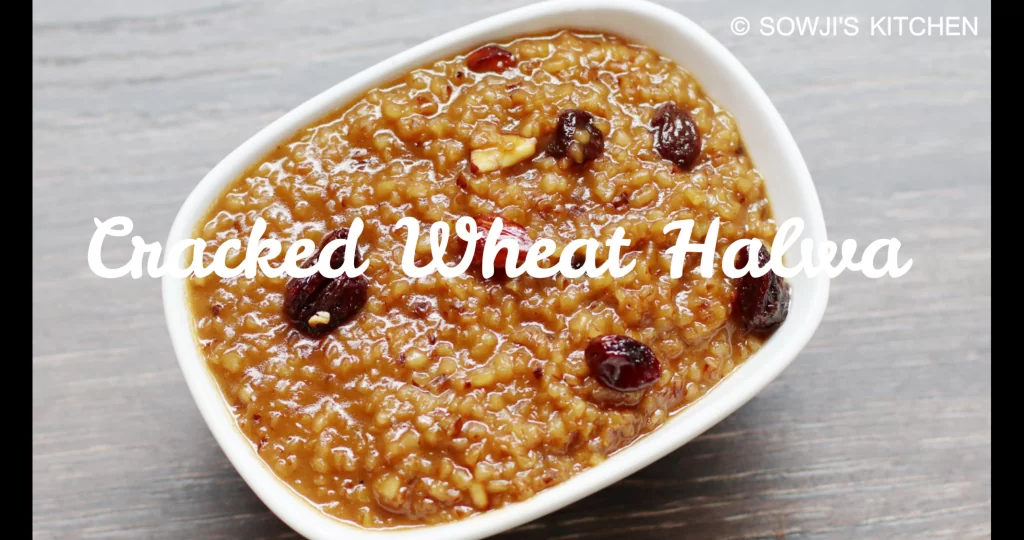 Cracked wheat is one of the best foods to have when you are watching your weight. As cracked wheat is low in calories and high in fiber, keeping you pretty full and satisfied for a long time. Hence aids weight control. Variety of dishes can be prepared using cracked wheat such as sweet and savory upma, pulao, kheer which are tasty as well as nutritious. Also when cooked with vegetables it not only tastes good but also provides the required nutrients to the body. Try Cracked wheat / Dalia today and let us know how you liked it.
Visit my other popular and related recipes collection like
How to make Cracked Wheat Halwa with Step by Step :
1.Heat 1 tbsp of ghee in a pan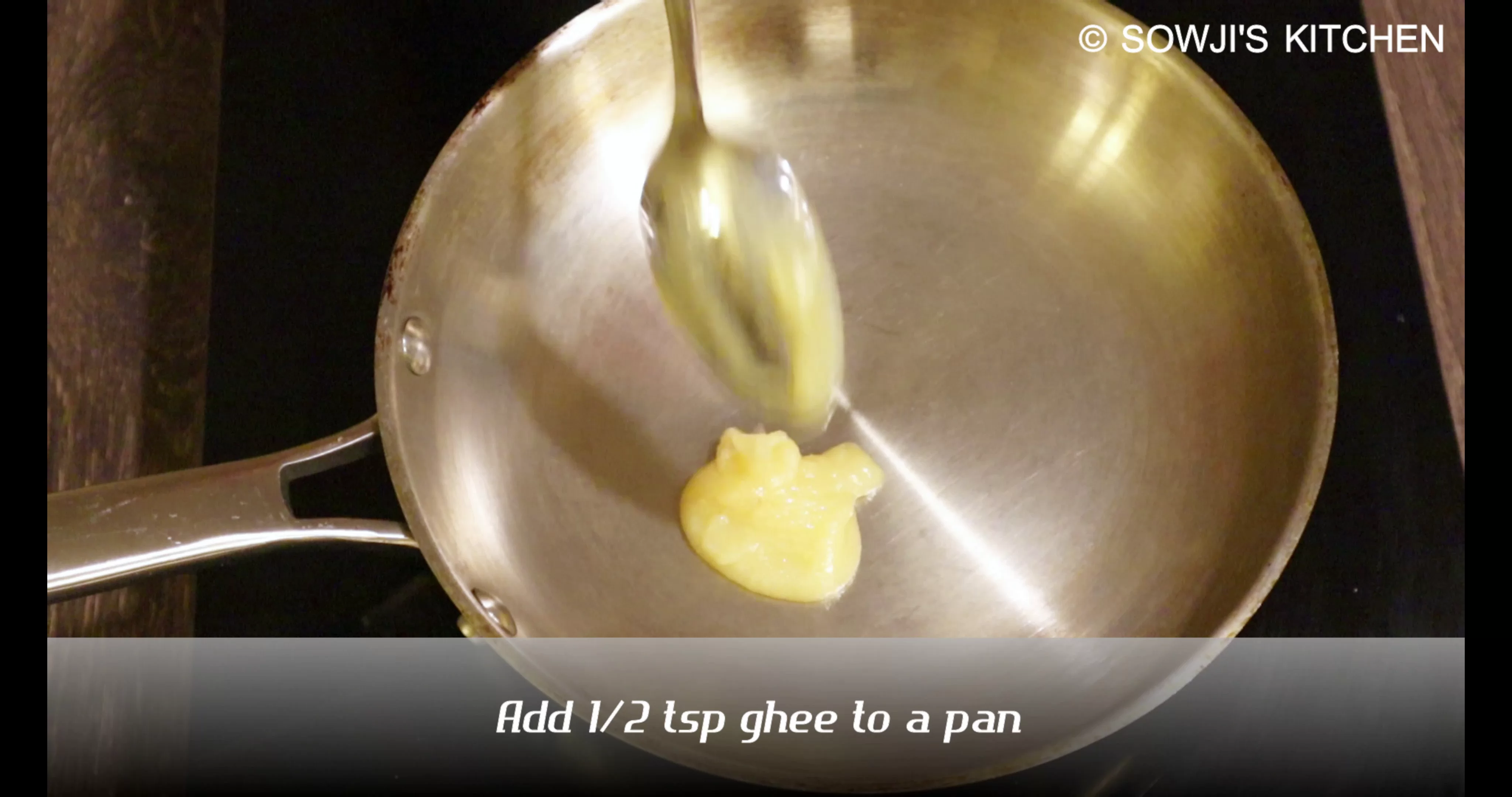 2.Add cashew nuts, almond flakes and raisins
3.Fry until golden and keep them aside
4.In a same pan roast cracked wheat on low flame
5.Roast until golden
6.Transfer to pressure cooker
7.Heat a pressure cooker
8.Add 1 1/2 cups of water and ½ cup milk
9.Cooks it for 3 whistles.
10.Open the lid after completely cools down. (If there is any excess water in the pressure cooker; open cooks it on high flame until dry).
11.Melt grated jaggery by adding 1/4 cup of water.
12.Sift it to remove impurities.
13.Add this melted jaggery in to the cooked Cracked wheat and heat it.
14.Cook continuously by stirring well until the jaggery syrup get dried and the halwa start leaving from the sides of the pan.
15.At this time add cardamom powder, fried nuts and 1/2 tbsp of ghee.
16.Mix well and switch off the flame.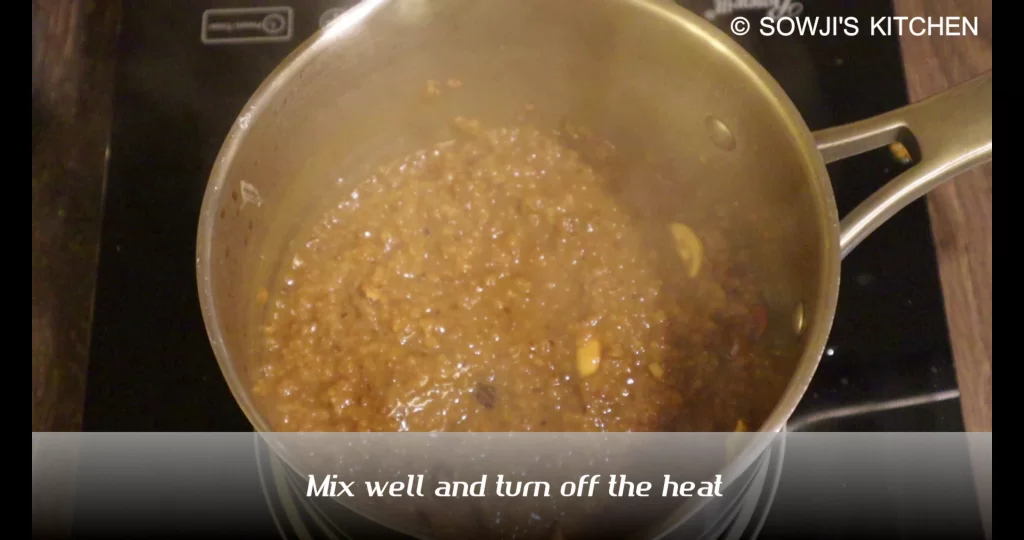 17.Serve warm or after cools down..