Medu Vada recipe – Garelu, Uddina vade, ulundhu vadai, medu vada are the south indian names to these round disc shaped fritters. These are one of the very popular south indian Foods served for Breakfast or Snacks.
Medu Vada is a crispy deep-fried savory food made of lentils. Usually, they are made by soaking and grinding urad dal. Then small donuts of this batter are deep-fried. They are served with coconut chutney and sambar.
Being a vegetarians, one of the important nutrients for our body is proteins. And urad dal is richest source of proteins and vitamin b. more importantly, urad dal is also beneficial for women's. it contains magnesium, potassium, calcium which is very essential for women's healthy pulse. Apart from these it is also good for diabetes and is good for men's sexual problems.
These vadas are offered to the goddess for festivals like Varalakshmi vratam, Sankranti, Diwali. These can also be made like hotel-style lightly spiced vada.
How to make Medu Vada Step by Step Video
How to make Medu Vada Step by Step Recipe card
Visit my other popular and related recipes collection like
How to make Medu Vada Step by Step
Soak the Urad dal for 4 – 5 hours .
2. Grind the soaked dal into smooth batter by adding adding salt, ginger and little cold water.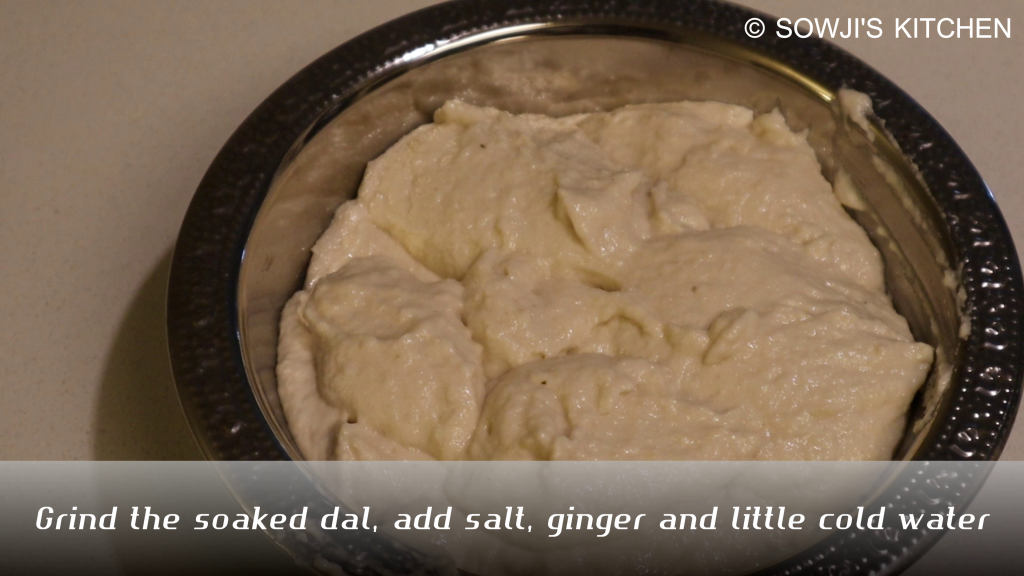 3. It should not be runny and more thick.
4. Heat the oil in a frying pan in medium flame.
5. Wet your palms and take a lemon size batter.
6. Make hole in the center and slide it into the hot oil.
7. Carefully drop into hot oil.
8. The vada should float on top of oil.
9. Make sure your oil is not too hot. Otherwise the Vada's would not cook evenly.
10. Fry on both sides till it becomes golden brown in color.
11. Crispy and soft vada is ready to serve.
12. Serve medu vada immediately with chutney or sambar.