Mango Kulfi recipe | No-cook mango Kulfi recipe with condensed milk is so easy to make and is an extremely popular dessert in India.
What is kulfi?
Kulfi is a frozen dairy-based Indian dessert and is often called Indian Ice Cream. It's made without eggs, without an ice cream maker aka no churning. Kulfi is made with just milk and milk solids. While traditional icecream is airy, fluffy, and melts in your mouth, Kulfi on the other hand is creamy, dense, and biteable.
Kulfi is one of the popular street foods of India and you will find many vendors selling Kulfi in little clay pots known as Matka or sometimes in a kulfi mold look like tiny cones. Also, many restaurants serve a thick version of the Kulfi that can be sliced and served, similar to frozen ice cream cake.
Traditionally Kulfi is made with cooking the milk slowly for a long time until it becomes concentrated and thick known as Rabri. This is a long & tedious process and the continuous stirring of milk is pretty labor-intensive, but if you have time, it is totally worth it as it gives a unique caramelized flavor to Rabri.
Don't worry, we are not going to spend those long hours to make Rabri for this ice cream. This is a no-cook, no-whipping, easy, and a cheat's version of making Kulfi ?
There are many varieties of making kulfi, using full-fat milk, condensed milk, Khoya, evaporated milk or cream. I have already shared the recipe to make Kesar Pista Kulfi or Malai Kulfi in my earlier videos/posts, which is the most common one.
This recipe of mango kulfi is made with condensed milk & full-fat milk, but you can make a vegan version of the same with almond milk and almond meal or almond powder and it tastes heavenly delicious.
Tips to make the best Mango Kulfi
I've used mango puree/mango pulp in this recipe, but you can absolutely use fresh mango chunks too.
Always use full-fat milk to make Kulfi. The fat in the milk is what makes this frozen treat so creamy and more delicious. Full fat milk has about 3.5% milkfat whereas low-fat contains around 1%.
Use fresh cardamom powder and nuts to enhance the flavor and taste of the Kulfi.
Soak the Saffron/Kesar strands in warm water (not boiling) in advance that will help extract the nice flavors and beautiful color.
No-cook Mango Kulfi recipe step by step video
No-cook Mango Kulfi recipe card
Visit my other popular and related recipes collection like
How to make mango kulfi with step by step
In a large blender take ¾ cup of mango puree or use chopped mango pieces.
Add 1/4 cup cold milk, and 3/4 cup of heavy cream. If you want, add more cream that makes Kulfi rich and creamy.
Add half a cup of condensed milk. You can replace condensed milk with Sugar or Sugar powder too, but condensed milk gives the nice flavor.
Add Saffron/Kesar water for a nice flavor and to get rich taste and color.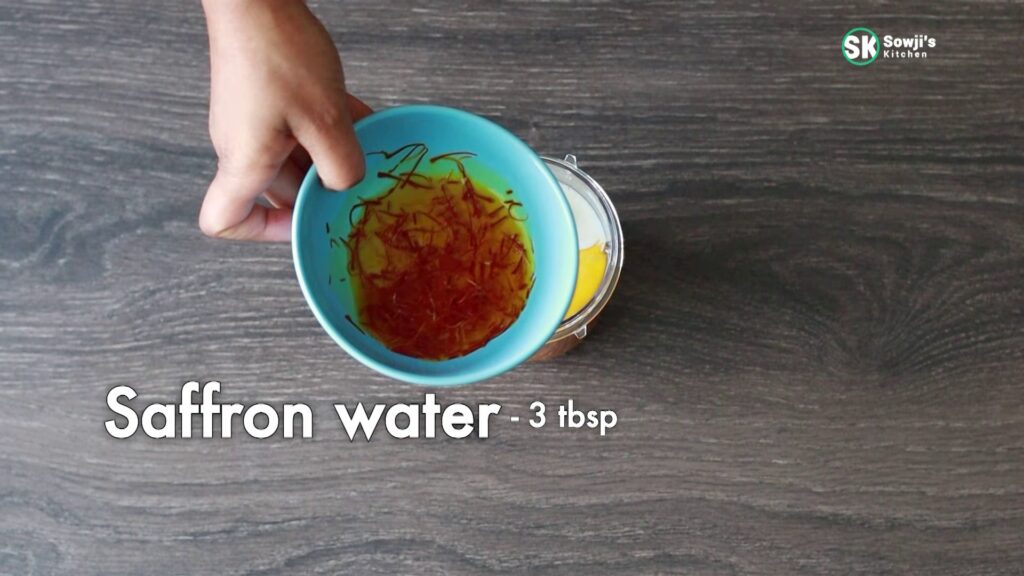 Blend to smooth milkshake consistency.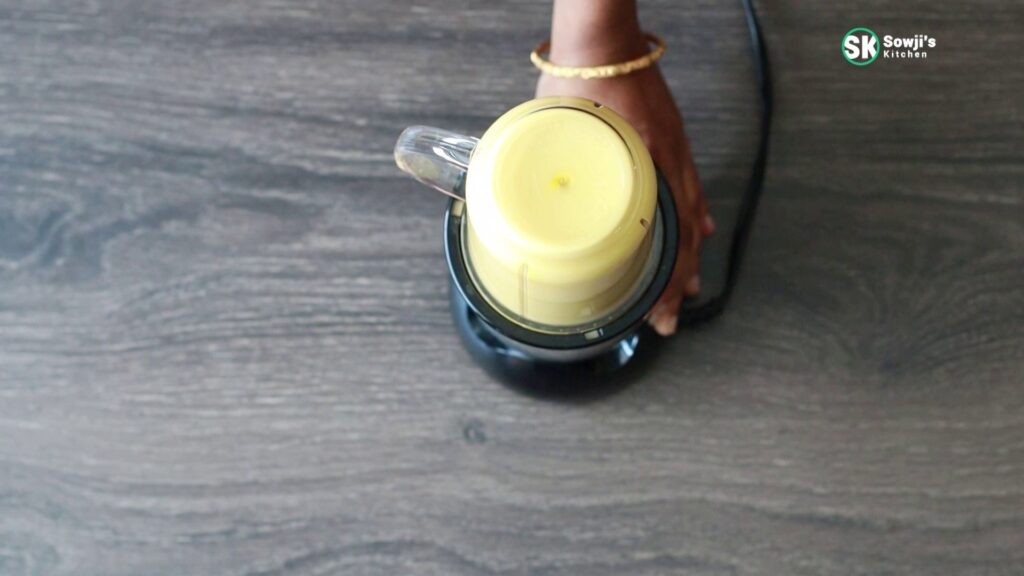 Pour the prepared mixture into Kulfi moulds or glasses.
Garnish with sliced/chopped pistachios and saffron strands.
Cover with aluminum foil.
Poke a hole to the foil and insert the pop sticks.
Freeze the moulds for about 8 hours.
Enjoy the creamy, rich Mango Kulfi.