Mango frooti recipe | How to make frooti mango drink | homemade mango fruity with detailed photo and video recipe – Mango frooti recipe yes you heard it right. Mango frooti fresh and juicy how many of you have enjoyed this drink as a kid? an easy and refreshing summer drink beverage made with raw and ripe mangoes. it is a popular mango drink typically sold in a confectionery store, but it can also be easily made at home with desired mango fruit.
Homemade mango frooti tastes so close to the original and I can assure you to see happy faces after they taste it.I wanted to try this mango frooti recipe before mango season ends and here it is.
indian summer season can be extremely hot, and can easily touch 40 degrees. obviously, to lower the temperature and to hydrate the body, many try various tropical fruit and their corresponding beverages. one such popular indian drink is mango frooti made with a combination of raw and ripe mangoes.
mango fruity is a uniquely refreshing drink are made with tropical ripe fruits. when you compare this recipe with mango juice, it is generally made with a choice of ripe mango fruit. But this recipe of mango frooti is made with both ripe and raw. The end product has both tastes of sour and sweetness in it.
This mango frooti drink is really fresh and juicy. Mango is in the season. The best way to relish mango is making this mango drink. It is loved by all, specially the kids enjoy it.
Visit my other popular and related recipes collection like
How to make Mango frooti with step by step :
1.In a large kadai take 2 cup ripened mango, ½ cup raw mango and ½ cup sugar.
2. Add 2 cup water and stir well.
3. cover and boil for 10 minutes or until mangoes soften.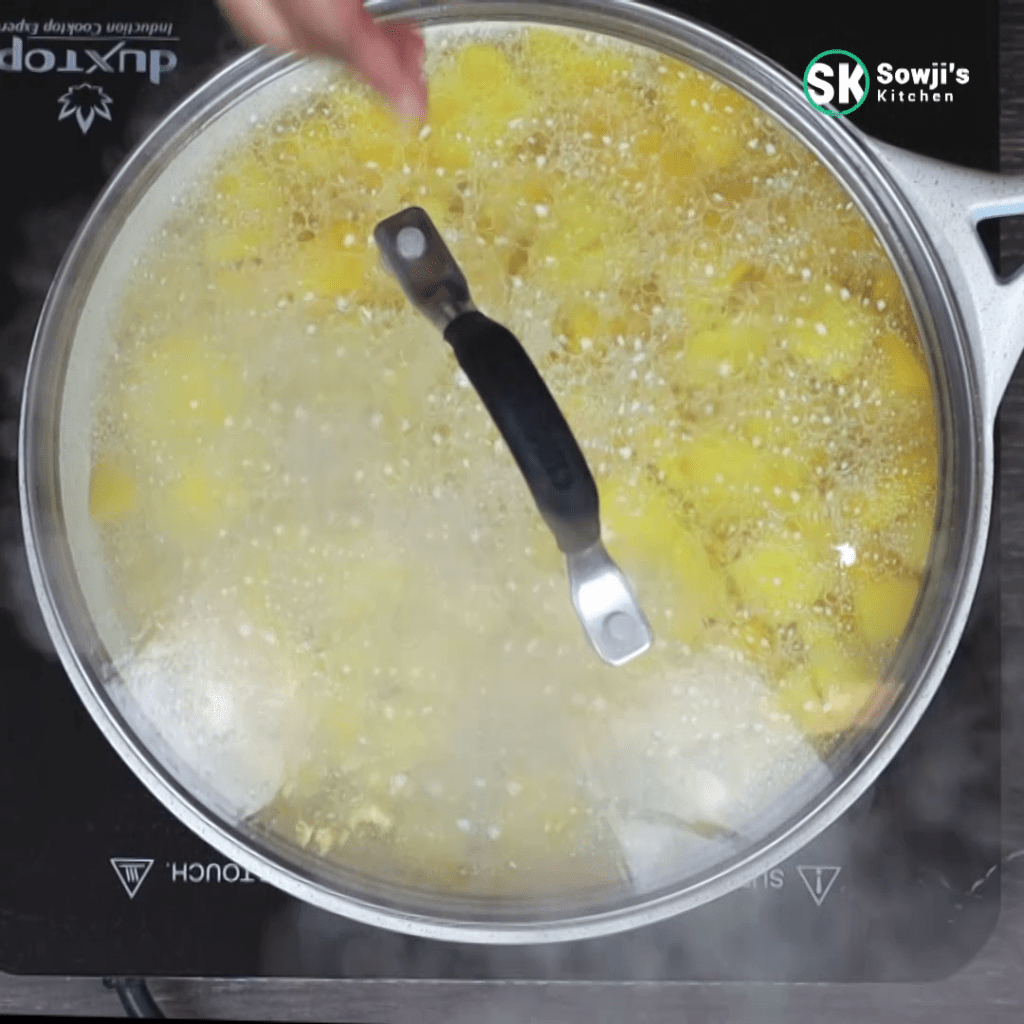 4. Drain off the mango and blend to smooth paste.
5. Sieve the pulp making sure there is no residue.
6. Add 4 cup water and mix adjusting the consistency as required.
7. Refrigerate the mango frotti and enjoy.