Tofu Bhurji Recipe – Spicy Scrambled Tofu with detailed photo and video recipe – A vegan version of egg bhurji that you can try at home with flavors of Indian spices and crunchy vegetables. It is also perfect to pack in your Lunch Box along with some Tawa Paratha.
Tofu Bhurji – Vegan Bhurji or Akoori. Indian Scramble. Tofu scrambled with onion, tomato, cilantro and cumin for a delicious Eggless Bhurji Scramble Breakfast.
This version with tofu is a simple scramble with a few ingredients. But when done, it becomes a vibrant, delicious, savory, satisfying meal to start the day. The bhurji is best served hot with toasted breads or in a breakfast bowl.
The recipe is flexible to taste, add veggies of choice, change up the spices and make this your own.
In India egg bhurji and paneer bhurji are two famous recipes. They are often served in many restaurants almost all over India. They go very well with parathas or roti or the Indian pav/rolls or even bread.
Bhurji Can be had a side dish accompanying the main course or even had as a breakfast, tiffin box lunch or brunch. I have a lot of memories of having both egg and paneer bhurji as my tiffin box meal with chapatis or breads. Tofu was not heard in those days and not even available.
If you like tofu, then you will like this dish too. Basically, This tofu bhurji is a veganized recipe of Paneer bhurji. The cottage cheese is replaced with regular tofu and rest all of the ingredients are same.
Tofu Bhurji with detailed video recipe :
Tofu Bhurji recipe card :
Visit my other popular and related recipes collection like
How to make Tofu Bhurji with detailed step by step :
1.To begin making the Tofu Bhurji Recipe, firstly crumble or grate the tofu and keep it aside.
2. Heat a tablespoon of butter or oil in a heavy bottomed pan, add the cumin seeds, green chilies, onion, green chilies and ginger garlic paste.
3. Saute the onions on low to medium heat until they are soft and tender.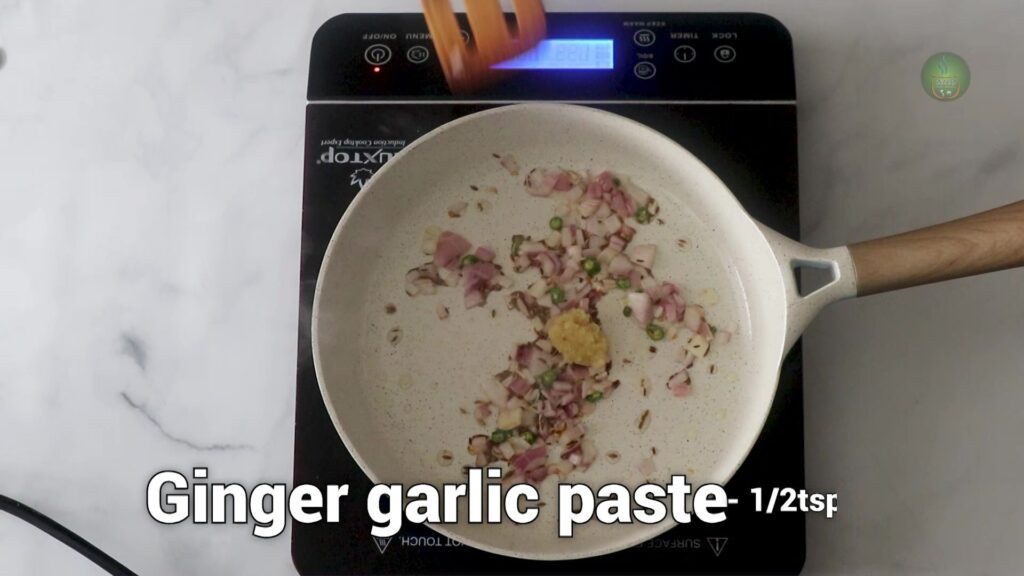 4. Add the tomatoes cook for 5 mins until soft and give it a good stir.
5. Stir in the crumbled tofu and salt to taste. Stir well, add spices and salt adjust to suit your taste.
6. Serve the Tofu Bhurji Recipe along with a Toasted Bread or just plain Indian bread like Phulka enjoy.