Curd Semiya is best suited for ending guest dinners and parties, a great alternative to curd rice.Curd semiya can have many variations with carrots, pomegranates etc but I love it this way with a simple tadka. My family loves semiya recipes and this curd semiya bath is no exception. It is so easy to prepare and tastes great.
Curd has numerous health benefits. It cools down the heat in stomach after eating spicy food. Curd consumption strengthens the immune system. It contains calcium and hence it helps in maintaining bones and teeth. Curds also helps lower the blood pressure and reduces cholesterol. It helps in weight loss too. Curd is a super food and you can consume it in anyway that you like.
Visit my other popular and related recipes collection like
How to make Curd Semiya with Step by Step:
1.Cook semiya in boiling water adding salt and a tsp of oil. Stir occasionally to prevent it from forming lumps.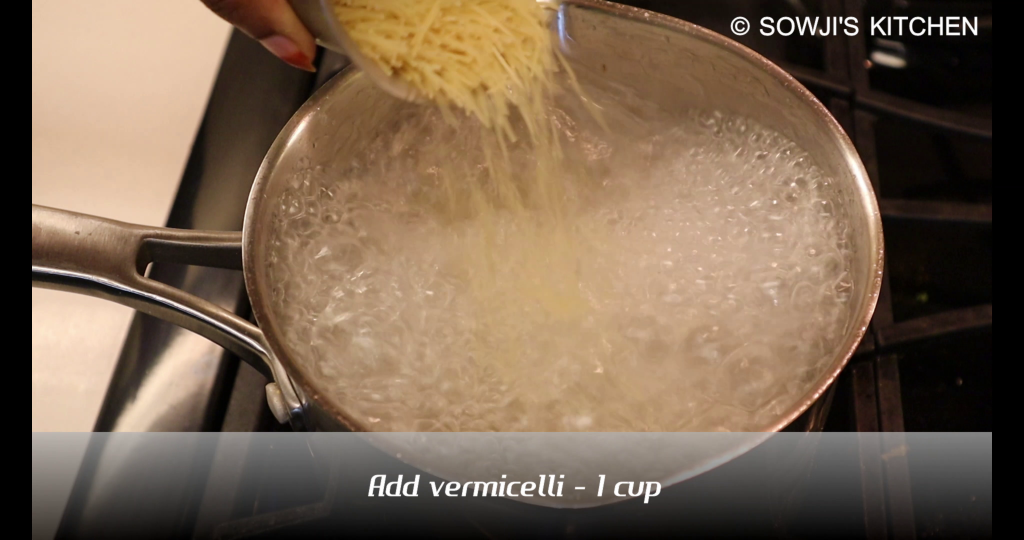 2. After it is cooked, Remove from heat.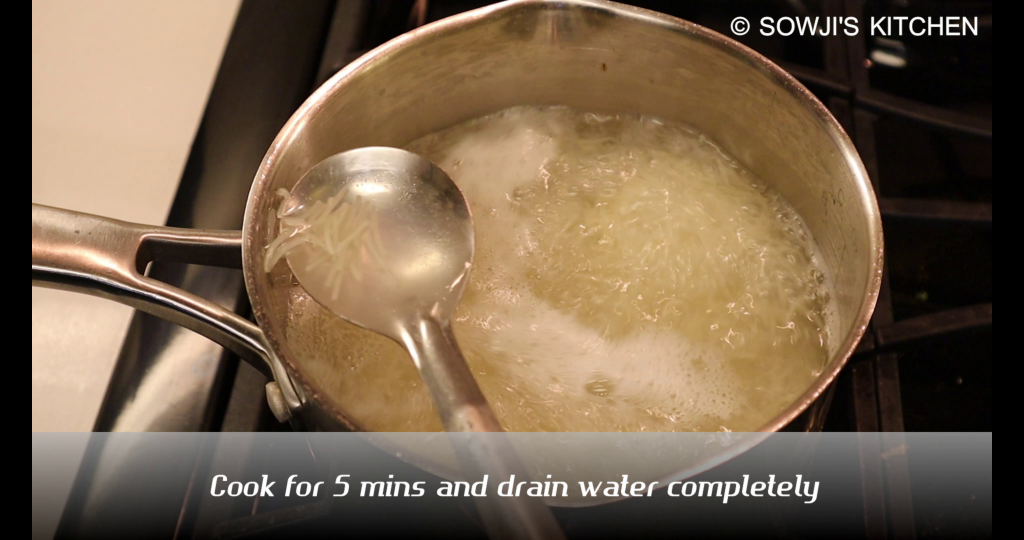 3. Strain semiya to remove water.
4. Leave it to cool. Then add curd and green chili paste, mix well.
5. Heat a tsp of oil, add mustard seeds, when it splutters, add ginger, green chillies, curry leaves and saute for a few seconds. Add to the semiya and mix well.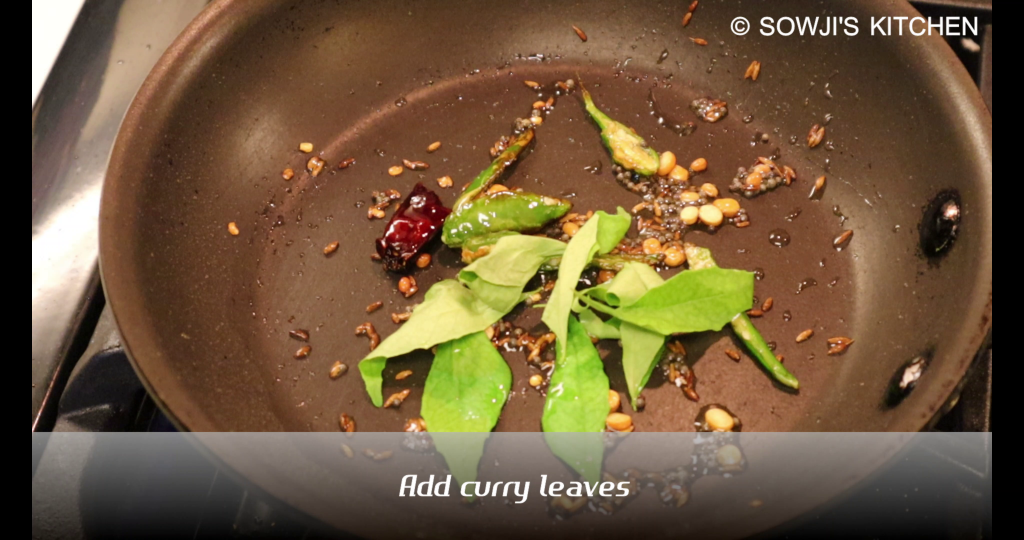 6. Garnish with coriander leaves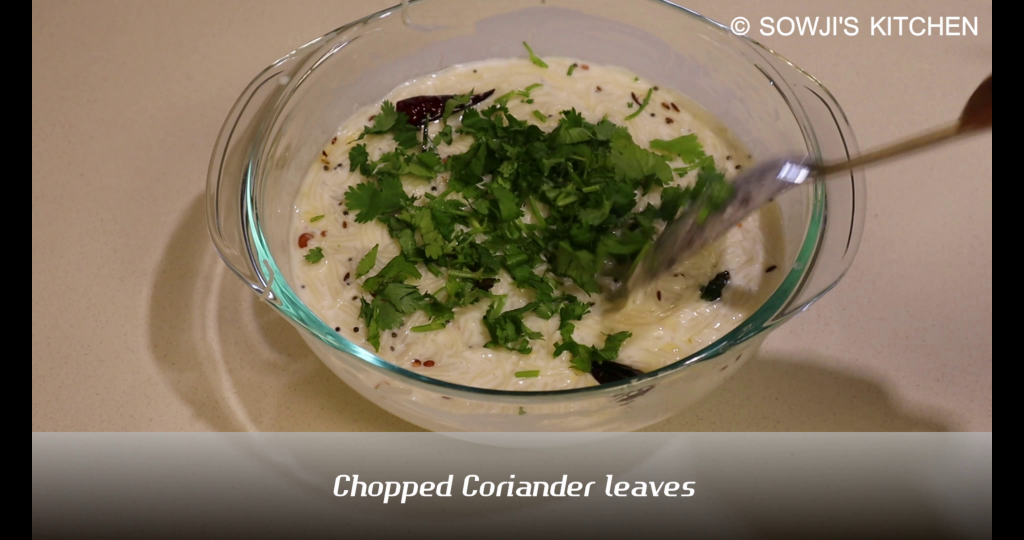 7. Serve into bowl