Delicious, simple and quick to make banana muffins made with whole wheat flour and without eggs. These muffins make a very good snack or breakfast along with a cup of milk or tea. These can also be packed in a kid's school box for their snack.
I am often left with overripe bananas which I use up to make pancakes, muffins, cupcakes, and cakes. These eggless banana muffins are my choice always as they are light on the tummy. They are also very quick to make.
I made these with melted butter however they can also be made with any neutral cooking oil. I had tried these before with olive oil and have turned out good.
I have topped these with walnuts, you can also make these plain or use chocolate chips or raisins.
These keep good at room temperature for a day and in the fridge for about 4 to 5 days. If they are made using butter. You will need to heat them up in a microwave for 40 seconds before serving.
Visit my other popular and related recipes collection like
How to make Eggless banana muffins with step by step :
1. Preheat the oven at 375 F
2. Add ripe bananas to mixing bowl
3.Mash bananas very well with a fork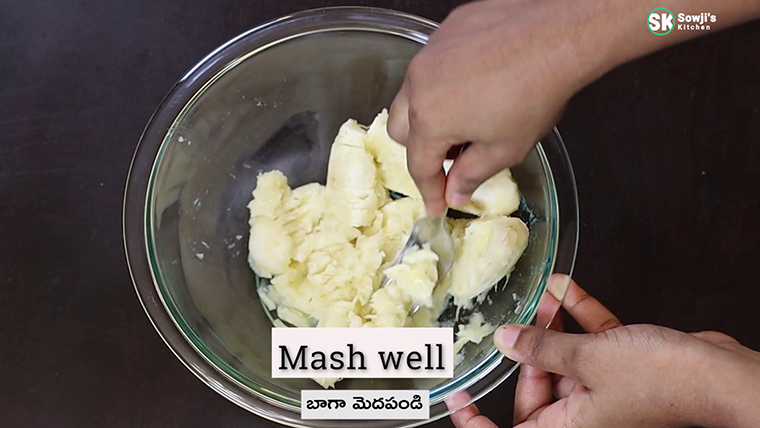 4. Add melted butter
5. Add brown sugar
6. Mix until sugar dissolves completely using a hand blender.
7. Add flour, baking soda, salt, baking powder to a sieve.
8. Mix everything well until just combined. Do not over mix the batter. This will make the muffins hard.
9. Add chopped walnuts and mix well.
10. Scoop off small amounts of batter with a ladle to muffin liners.
11. Top them with chopped walnuts.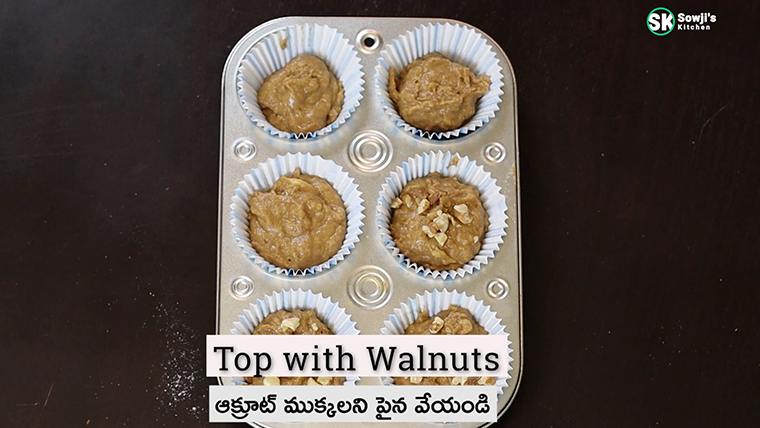 12.Bake for 30 mins. Baking time may vary depending on your oven. You may need to bake a little longer or low.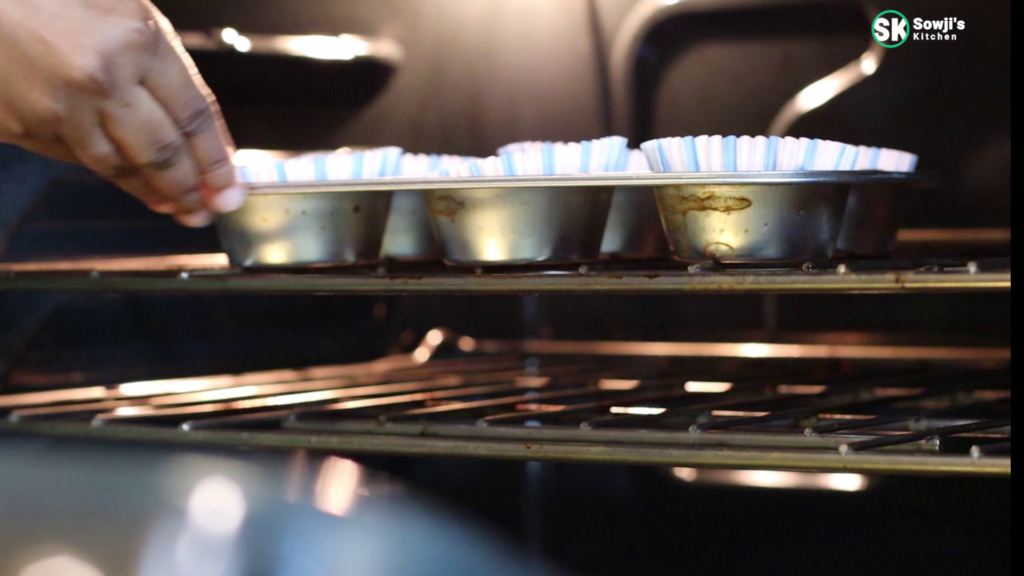 13. When they are completely baked, a toothpick inserted in the center of a muffin comes out clean.
14.Cool eggless banana muffins on a wire rack.
15.serve warm with milk or tea.