INSTANT POT Bisibelebath |Hot Lentil Rice |bisibelabath recipe |Bisi bele bath with detailed photo and video recipe –
Bisi bele bhath is a spicy and flavor packed rice dish that is cooked with lentils, rice, lots of vegetables and aromatic spices! This is tranditional karanaka recipe .The flavors of the fresh spices and ground lentils used in various dishes is simply divine. Bisi bele bhath to me is the ultimate comfort food when it comes to simple home cooked south indian food. It is a wholesome and nutrition packed one pot meal made with rice, lentils and mixed vegetables.
Bisi bele bath is also very popular in the tiffin centers of karnataka and is found on almost every vegetarian restaurant. Vangi bath and tomato bath are also as much popular as this one.
Bisi bele bhath, a south indian rice based dish means 'hot lentil rice'. This recipe shows how to make this aroma rich Bisibelabath in Instant Pot. Making Instant Pot Bisibelabath is much easier than the conventional way. Conventionally we cook rice and dal together in pressure cooker and prepare the bisibelabath gravy in another pan and combine everything together. With Instant Pot, it's straight forward. We can start with tempering and finish with garnishing in a single shot. The rice and dal gets cooked nicely along with the freshly ground spice powder and vegetables. Finally we can just add ghee roasted cashew.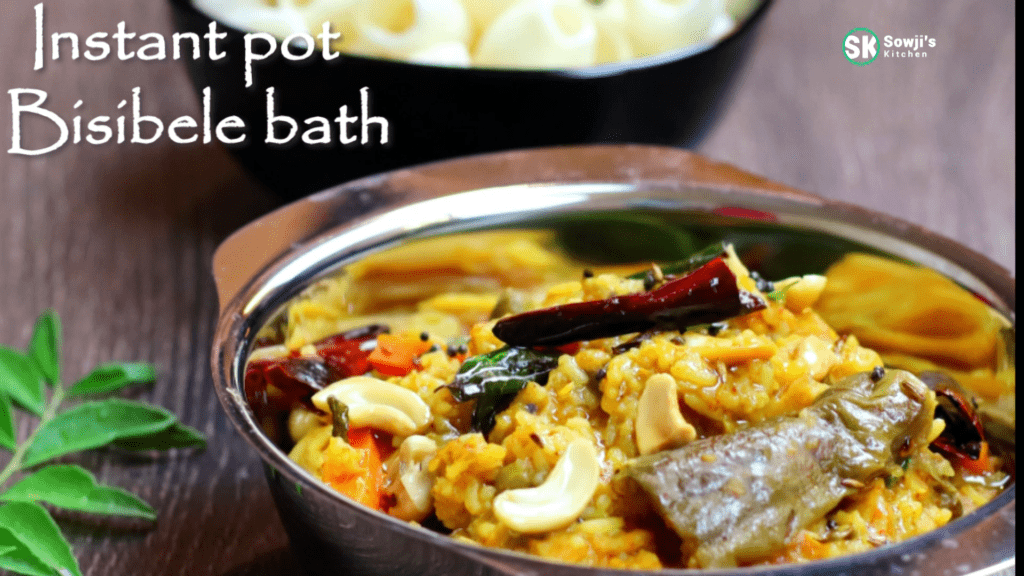 Today i made with onion and garlic in this recipe. If you want we can add onion and garlic also. Later i will post how to make bisibele bath masala at home. Today recipe only how to make bisibele bath in instant pot or pressure cooker.
This will recipe turns thick after few hours . Then bring some water to a rolling boil, then add 1 tbsp ghee to it. Pour this to the bisi bele bath and stir. If needed heat it. This helps to bring the dish to right consistency. Avoid pouring cold water.
Visit my other popular and related recipes collection like
How to make INSTANT POT Bisibelebath with step by step :
1.Rinse rice and lentils and keep aside. Wash and chop all the vegetables.
2. Turn the Instant Pot to sauté (more) mode
3. Add oil and ghee . once the oil is heat add cashew nuts.
4. Fry for 2 mins and keep them aside.
5. Add mustard seeds, chana dal, cumin seeds, asafetida , red chili , curry leaves and turmeric. Let the mustard seeds pot, may take 2 to 3 minutes.
6. Add all the vegetables (carrots, peas, brinjal, beans). Mix well.
7. Add salt, tamarind water, jaggery and bisibele bath masala powder. Mix well.
8. Add rice and lentils and 5 cups of water. Close the Instant Pot lid with the pressure value set to sealing.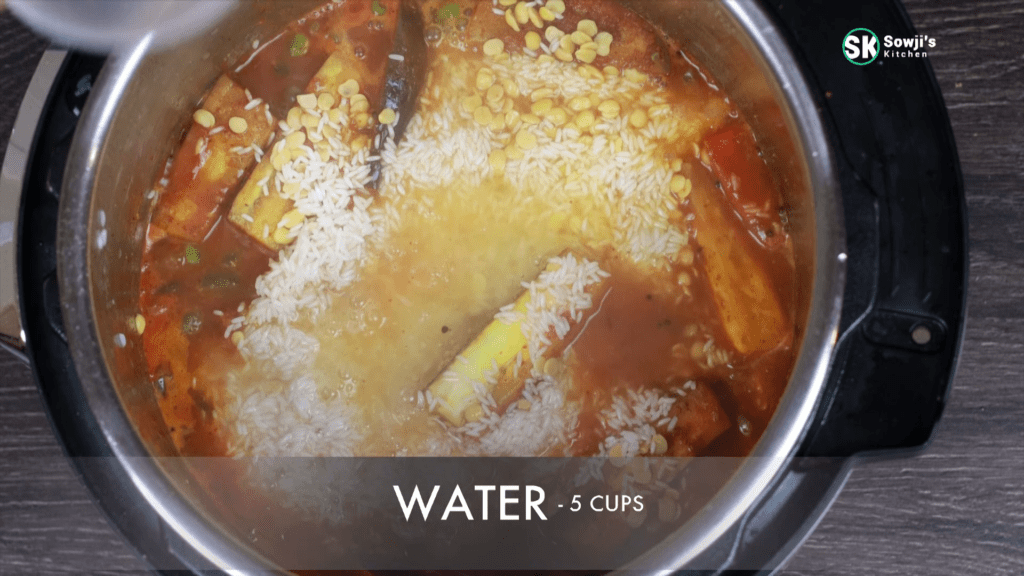 9. Press the pressurecooker button. Pressuer cook for 7 mins. Allow the pressure to release naturally, about 15 mins. Open the Instant pot and stir the bisi bele bhath lightly.
10. If required add hot water add stir. ( I have added 1/2 cup hot water).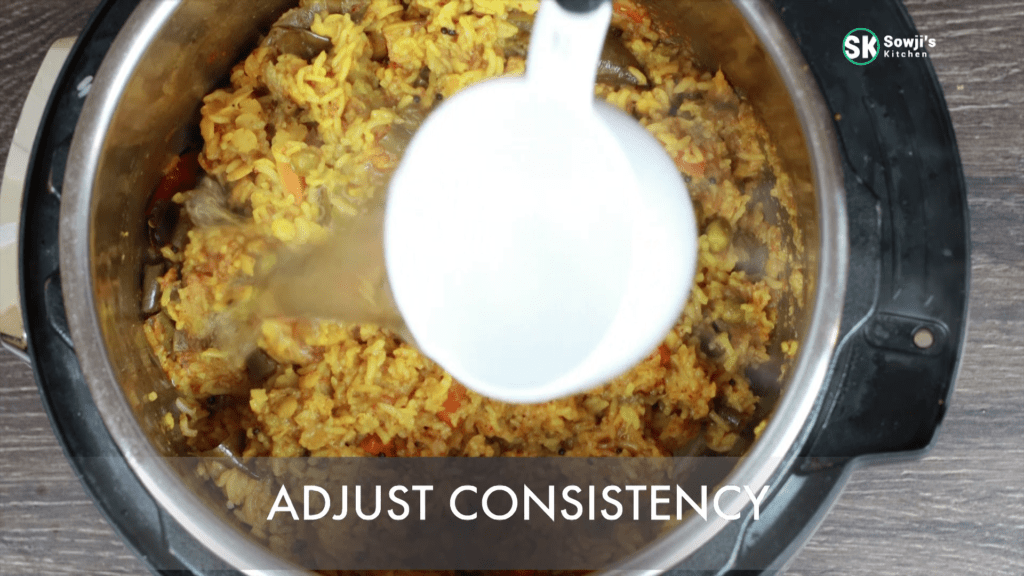 11. Garnish with coriander leaves and fried cashew nuts
12. Serve hot with a drizzle of ghee and roasted papad.