Red Chori beans dosa | High protein dosa | బొబ్బర్ల దోస with detailed photo and video recipe – It is high protein dosa made with red chori beans . This dosa is instant no need of fermentation. It is very simple and easy to make.
Red Chori Beans are small, oval, dark-reddish brown beans also known as adzuki beans and are cultivated across east Asia, the US, and the Himalayas. In Japan and other East Asian countries, they are made into a paste, sweetened, and used in desserts, pastries, bread, and biscuits.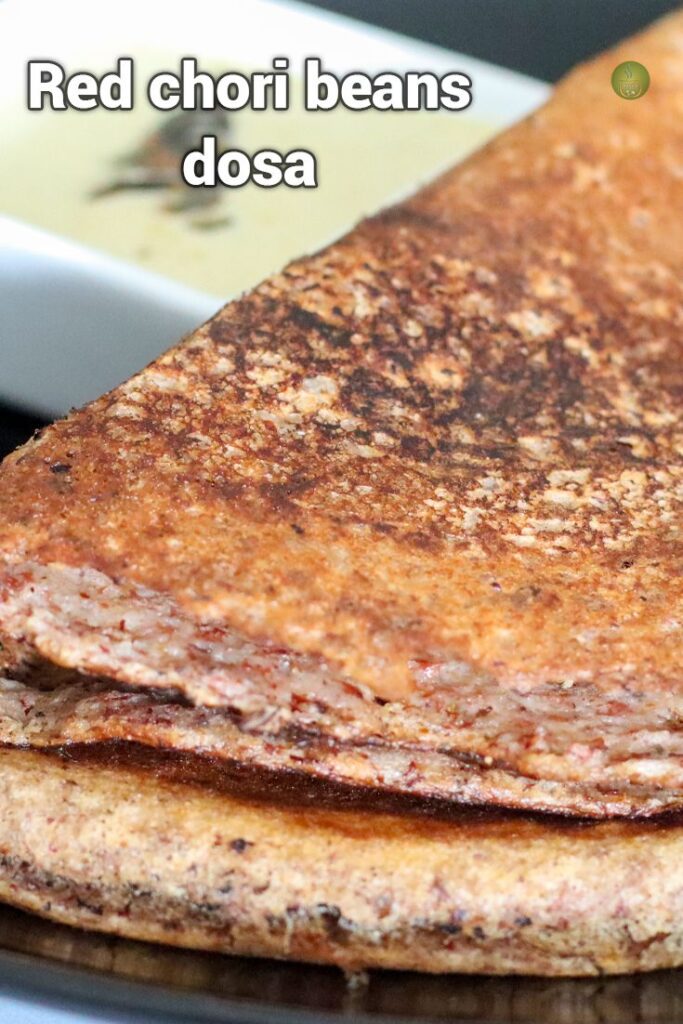 Red chori well known as cow peas/red beans is a leguminous seed which is made of 25% protein and its rich in carbohydrates, a group of vitamin B,as well as vitamin C, which is needed for maintaining good health and fighthing diseases..Its contains calcium,vitamin A, phosphorus, magnesium, iron, copper, zinc and many more dietary fibre, its totally trans fat and cholesterol free..Red chori can be cooked very faster than beans and they are used in many cuisines.
Best part of this dosai, be it white or red… Is easy quick, tasty, healthy, fiber rich ,no rice, no fermenting…..adding ginger , cumin seeds etc for extra flavor and taste.
Red Chori beans dosa | High protein dosa with detailed video recipe –
Red Chori beans dosa | High protein dosa recipe card
Visit my other popular and related recipes collection like
How to make Red chori beans dosa with detailed step by step :
1.Wash and soak red chori beans and rice in separate bowls for over night in plenty of water.
2. These beans tend to double in their volume. Next day, drain the water and transfer into blender along with ginger, chilli, salt and cumin seeds to smooth dosa batter( you won't believe it will be very fluffy…).
3. Let the batter be on thicker side. It will take around a minute to grind the batter.
4. To make dosa, heat a griddle pour a ladle full of batter on the center of the griddle and spread it into a thin cirlce with the back side of the ladle.
5. We can add onion and green chilies or we can also do plain as we like. Now pour a tsp of oil along the edges of the dosa.
6. Cook on medium flame till the bottom side turns brown.
7. Then remove the dosa and repeat the process with remaining batter.
8. Serve hot with spicy chutney.