Tamarind chutney recipe | Imli chutney with detailed photo and video recipe – It is also known as Imli chutney (Imli is the Hindi word for tamarind). Tamarind chutney is a spiced, sweet and tangy sauce served with Indian chaat snacks or fried snacks like samosa, kachori or pakoda.
The consistency of this imli chutney is slightly thick with a smooth texture. It has the sourness of tamarind balanced with the sweetness of the jaggery (Indian unrefined sugar made from sugarcane juice) and the earthiness and mild hotness coming from the cumin and red chili powder.
This tamarind chutney recipe is often used in North Indian chaat snacks like dahi vada, samosa chaat, aloo tikki chaat etc. It is also served with samosa, kachori, pani puri and pakora.
You can store this imli ki meethi chutney in an air-tight bottle in the fridge and it lasts well for 4 to 5 months.
We always make this chutney with dried tamarind which is easily available in India. If you live outside India, then buy the tamarind from amazon or in your asian or Indian grocery store.
You can use tamarind paste or concentrate for the chutney. Depending on the tartness of the concentrate or paste, you will have to adjust the quantity of water and jaggery.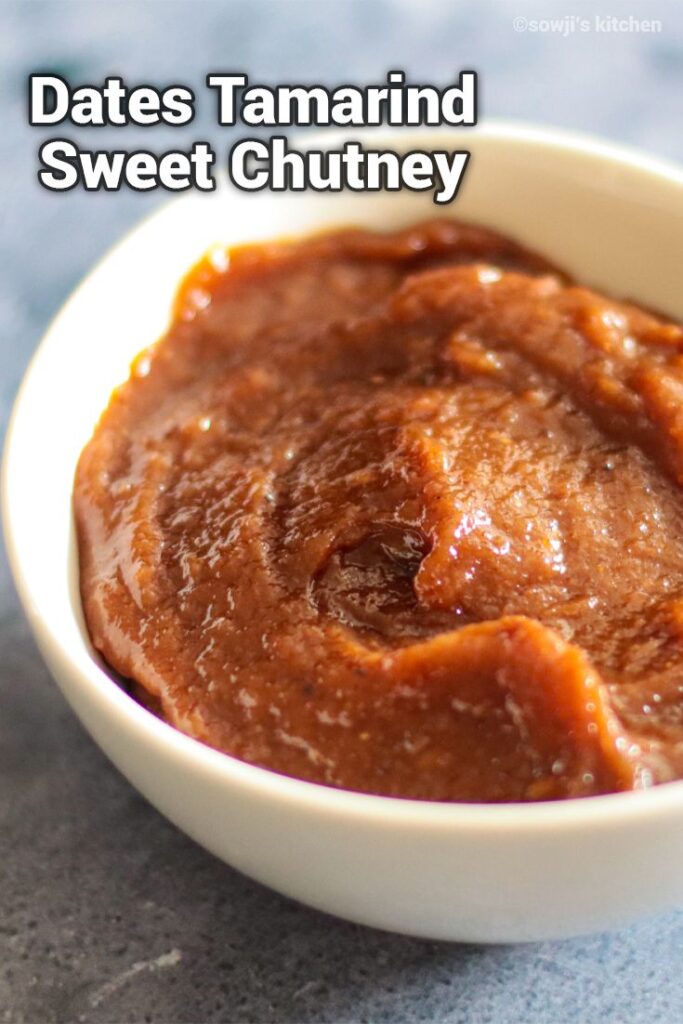 Here they are along with easily available alternatives:
Tamarind : We can also use tamarind concentrate in this recipe since that's easily available in most grocery stores, and gives consistent results across different brands. 
Using Jaggery Instead: Making chutney with sugar, for 1/4 cup of tamarind concentrate, add 1 cup of brown sugar. 
Tamarind chutney is also known as 'Sonth', and is a must-have dipping sauce to popular street food and appetizers like Samosa , Pakora , Dahi Vada and more.
Make chutney more thicker to increase the shelf life. Before serving I dilute the tamarind chutney with little hot water to bring to consistency when needed.
Tamarind chutney video recipe :
Tamarind sweet chutney recipe card:
Visit my other popular and related recipes collection like
How to make Imli chutney / dates chutney with step by step :
1. In a large kadai take equal proportion of tamarind, dates and jaggery (½ cup each).
2. Pour 2 cups of water.
3. mix and boil the mixture for at least 10 minutes.
4. Add 1 tsp coriander powder, ½ tsp cumin powder, 1 tsp kashmiri red chili powder and salt to taste.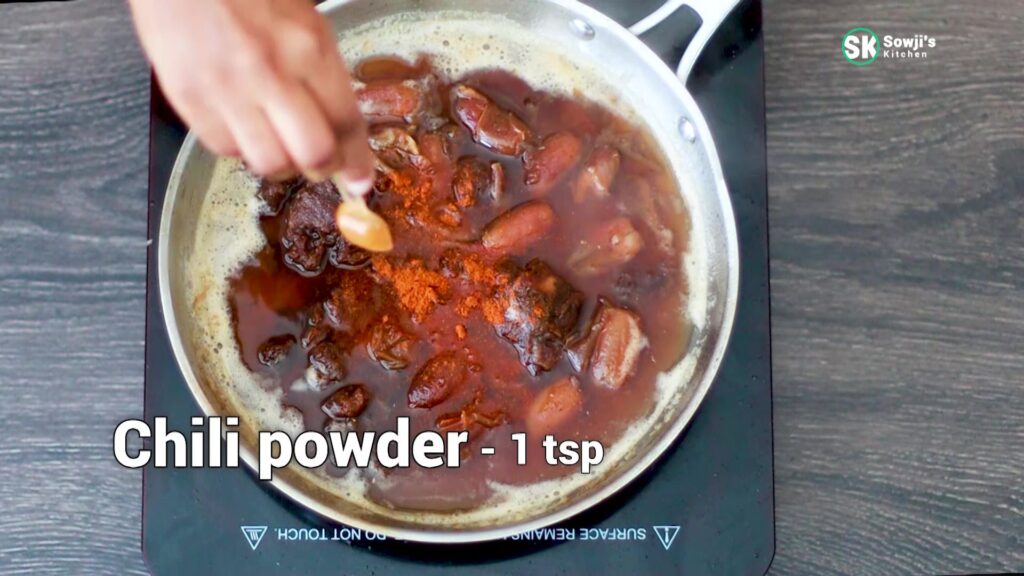 5. Mix and mash tamarind and dates.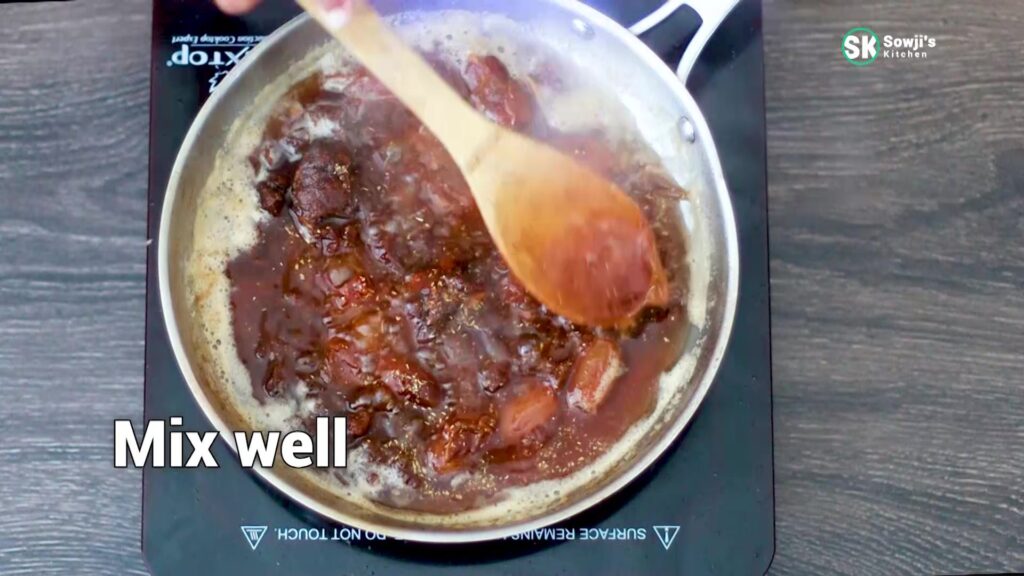 6. Simmer the mixture for 2 minutes.
7. Allow the mixture to cool completely
8. Transfer the dates, tamarind mixture to the mixer and blend smooth puree.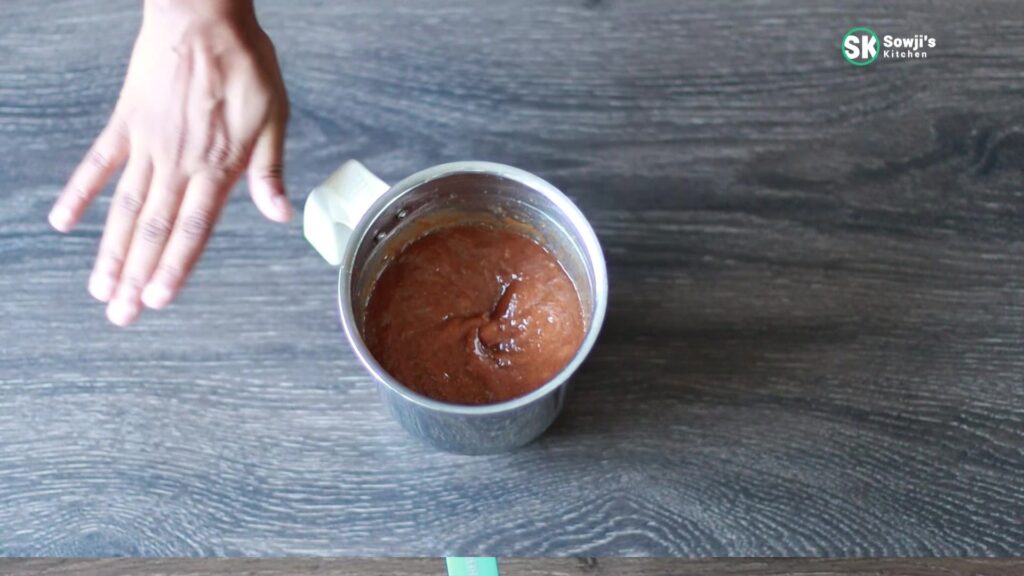 9. Strain the puree.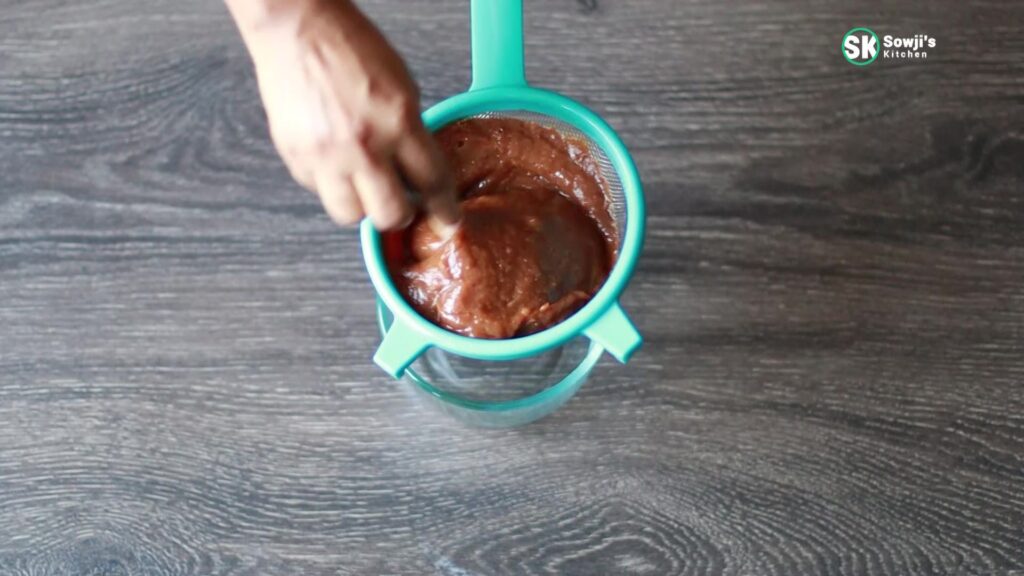 10. Transfer the prepared chutney into airtight jar and store it in the refrigerator..
11. Use the prepared tamarind date chutney in preparing sev puri, bhel puri or pani puri.