ALMOND FLOUR COOKIES (WITH NO EGGS!) with detailed photo and video recipe – These Cookies are the best! They are made with gluten-free almond flour, which is high in protein and may help you to avoid a blood sugar spike later.
Almond Flour vs. Almond Meal
When I first worked on this recipe, I didn't know there was a difference between almond flour and almond meal. They were still relatively "new" ingredients to me, so I thought they could be used interchangeably. And they can… sort of.
The results are just slightly different depending on which you use. Both options are made from ground almonds, but almond flour is made from blanched almonds (almonds with their skins removed) and almond meal is made from whole almonds, including their skins.
Texture-wise, using almond meal will result in a more of a soft and cake-like cookie, while blanched almond flour will result in a crispier and more buttery cookie, similar to shortbread. You can still get a soft and tender inside when baking with almond flour; the final texture will ultimately come down to how long you bake them. The longer you bake them, the crispier these cookies will be.
Compared to other flours, almond flour is higher in calories and fat, so keep in mind that these cookies are more filling than a normal cookie. (Which can be a good thing!)
These Almond Flour Cookies are:
These are healthy and crunchy tea time easy snack
Gluten-free and grain-free
Egg-free, without using an egg replace
Higher in protein and healthy fats (each cookie has 4 grams of protein!)
ALMOND FLOUR COOKIES (WITH NO EGGS!) with video recipe –
Visit my other popular and related recipes collection like
How to make Almond flour cookies with step by step :
1.Preheat the oven to 375ºF and line a large baking sheet with a silicone mat or parchment paper.
2. In a large bowl, seive the almond flour, baking powder, salt, baking soda and sugar powder.
3. Add melted butter and stir well to create a uniform, sticky dough.
4. Scoop the dough by heaping tablespoons onto the baking sheet. (They won't spread a lot with baking.)
5. Bake until the cookies are firm to the touch around the edges, about 10 minutes at 375ºF.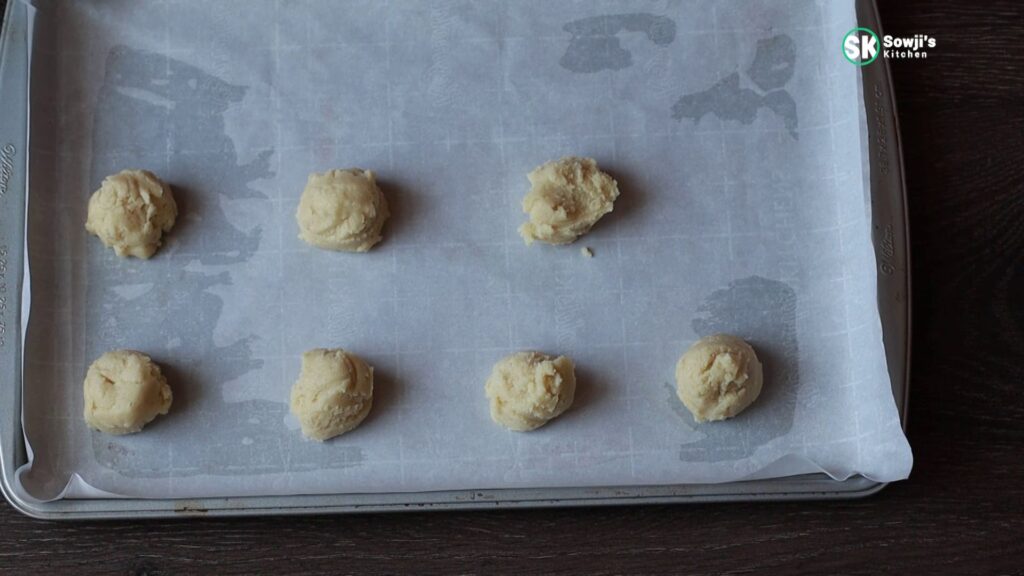 6. Remove the cookies from the oven and let them cool on the pan for at least 10 minutes before attempting to remove them. They will firm up more as they cool.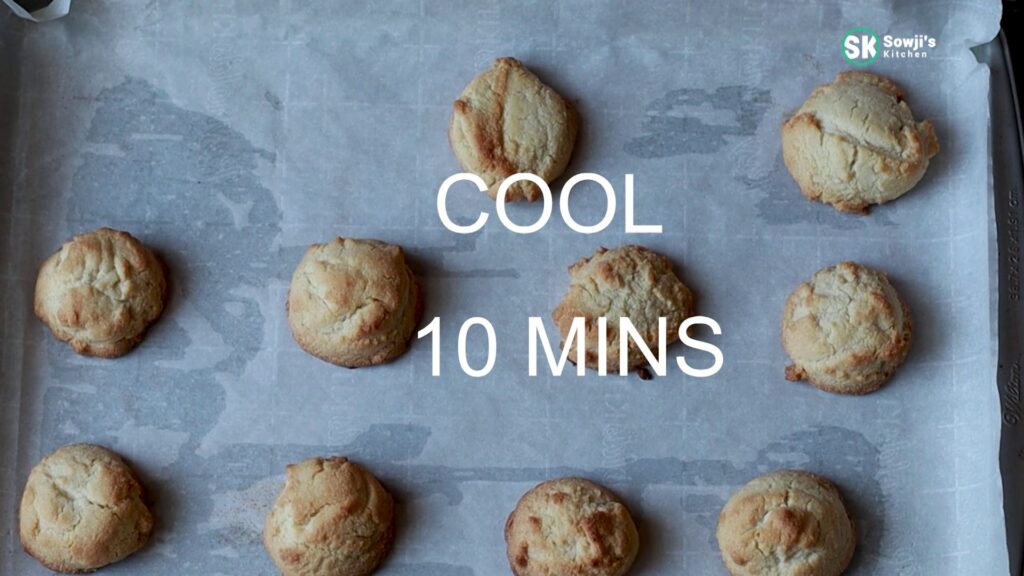 7. Serve warm or at room temperature side with tea or coffee. These cookies can be stored at room temperature for up to 3 days, but they will have the best shelf life and texture when stored in an airtight container in the fridge or freezer.