Banana Flower Vada or Vazhaipoo vada is a delicious South Indian snack prepared with banana flower, lentils and spices. Banana flower or banana blossom is one of our family's favorite. I buy every week and prepare usili, kootu or poriyal or even thuvaiyal with it. I also add it to adai and drumstick leaves poriyal. Banana flower is known as Vazhaipoo in Tamil. It is an excellent source of fiber, it helps prevent constipation. It also helps in alleviating menstrual pain.
The banana blossoms needs to be cleaned well before it can be cooked with.
Here is how to do it.
Cleaning the banana blossom may stain your fingers. The black sap that comes from the florets may leave stained fingers and clothes. Apply oil to your hands before cleaning.
If you remove the reddish leaves, there will be yellow tipped florets that we will be cooking with. These are soon to be bananas. The florets needs to be cleaned though. Remove each floret and pull the stick like pistil with a bulgy top to the right. This is very bitter and inedible, when you pull the pistil to your right, the calyx (the small, thick, light pink color petal like thing) will come out. Remove that too.
Remove the pistil and calyx and discard. They are inedible. We will be cooking with the florets.
Visit my other popular and related recipes collection like
How to make Banana Flower vada with Step by Step :
Wash and soak Bengal gram dal for 2 hrs
2. Remove calyx and pistil from the florets.
3. Keep the cleaned florets in salt water and keep them aside
4. Chop all the florets into finely.
5. Add soaked dal, cloves, cinnamon, green chilies and salt into blender
6. Blend into coarse paste
7. Transfer coarse paste into mixing bowl
8. Add ginger garlic paste, curry leaves, coriander leaves, chopped onion and chopped banana flower .Mix well
9. Heat oil in a wok
10. Apply oil to palms, take a lemon sized ball of the mixture, flatten it with palms and form into patties
11. Carefully drop the patties into the oil .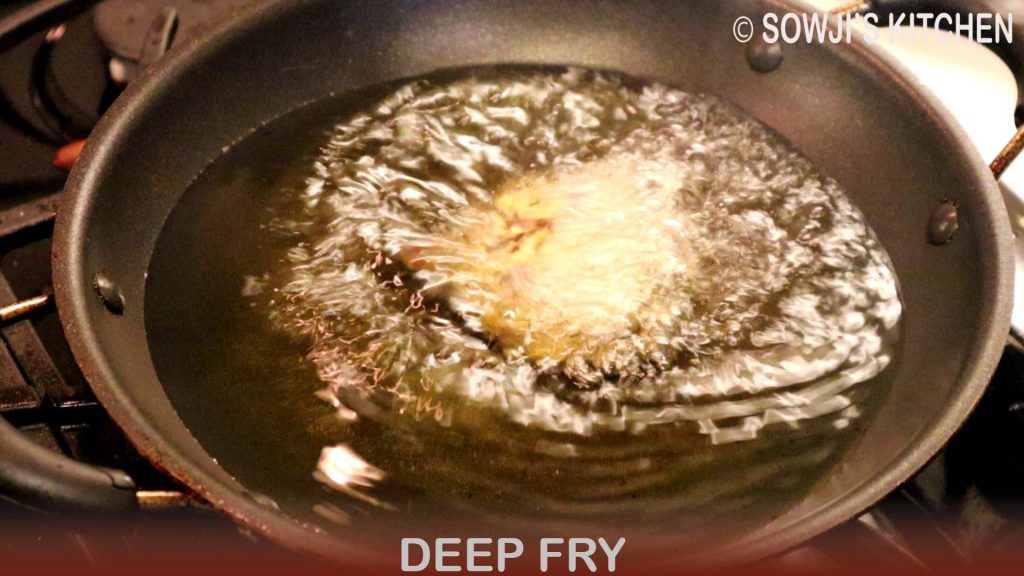 12. Fry both sides until brown
13. Remove from oil with a slotted ladle and place on a paper towel
14. Serve hot with tea or coffee