Banana ice cream recipe – no sugar, no cream with detailed photo and video recipe – healthy ice cream recipe made without cooking cream, sugar, and more importantly without any ice cream machine. hence the ice cream is known as guilt-free ice cream dessert and can be served for any occasion
ice cream recipes have always been a popular choice among many indians and are made with many locally available tropical fruits. however, there are some healthy one and frozen homemade banana ice cream is one such made without sugar and cream.
Basically the way i have cooked this recipe is by freezing the sliced banana slices. so when i freeze it and ground it to smooth paste, it gets the creamy texture like any ice cream.
It is more or less an instant ice cream recipe without any guilt or health concern. you may add some extra toppings like chocolate or cream sauce to make it even tastier and flavoured.
How long will this banana ice cream keep?
Make sure to keep it in an airtight container in the freezer and it will last for up to 3 months.
However, if the banana ice cream is too hard when you are going to eat it, you can leave it at room temperature for some time until it softens a little.
Oh, this banana ice cream! I can't really put into words how much I like it. It's so creamy, tasty, and refreshing I could eat it every day! Besides, it's 100% natural and made with just frozen bananas.
Banana ice cream recipe | Frozen homemade banana ice cream – no sugar, no cream with video recipe
Visit my other popular and related recipes collection like
How to make Banana ice cream with step by step :
1.Peel the skin and slice 3 banana.
2. Transfer the sliced banana into a air tight container or zip log bag.
3. Freeze for 3 hours or until it turns hard.
4. Transfer the frozen banana into mixi or food processor.
5. Pulse and blend into a thick paste without adding any water or milk.
6. Add 1 tsp vanilla extract and 3 tbsp honey.
7. Blend again until it turns silky smooth texture.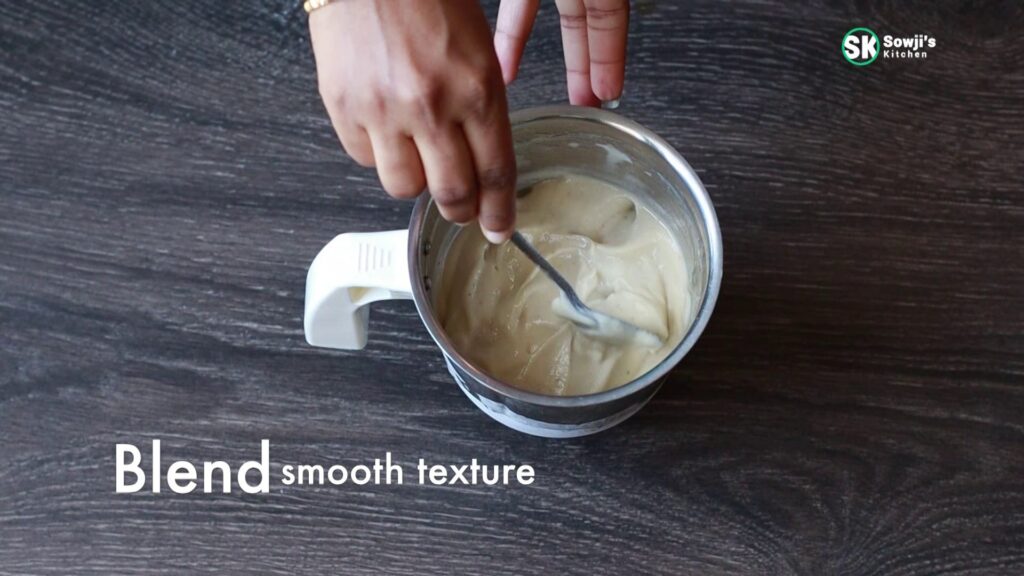 8. Transfer the mixture into an airtight container and freeze for 3 hours. you can also serve immediately, however, the ice cream will be soft.
9. Enjoy banana ice cream garnished with chocolate sauce and nuts.