Jalebi recipe | instant jalebi recipe with detailed photo and video recipe – Basically it is prepared with a fermented jalebi batter, however, this recipe is instant version of jalebi.
The jalebis are sweets having crispy, chewy texture with a crystallized sugary coating. bengalis usually enjoy these juicy jalebis hot in their daily breakfast. you can enjoy this hot or cold as a dessert. jalebis are popularly served during ramadan and diwali.
jalebi come under top 10 popular sweet from the indian cuisine. you might have never heard of instant jalebis, but is possible. jalebis was born in the north and has become famous all over india.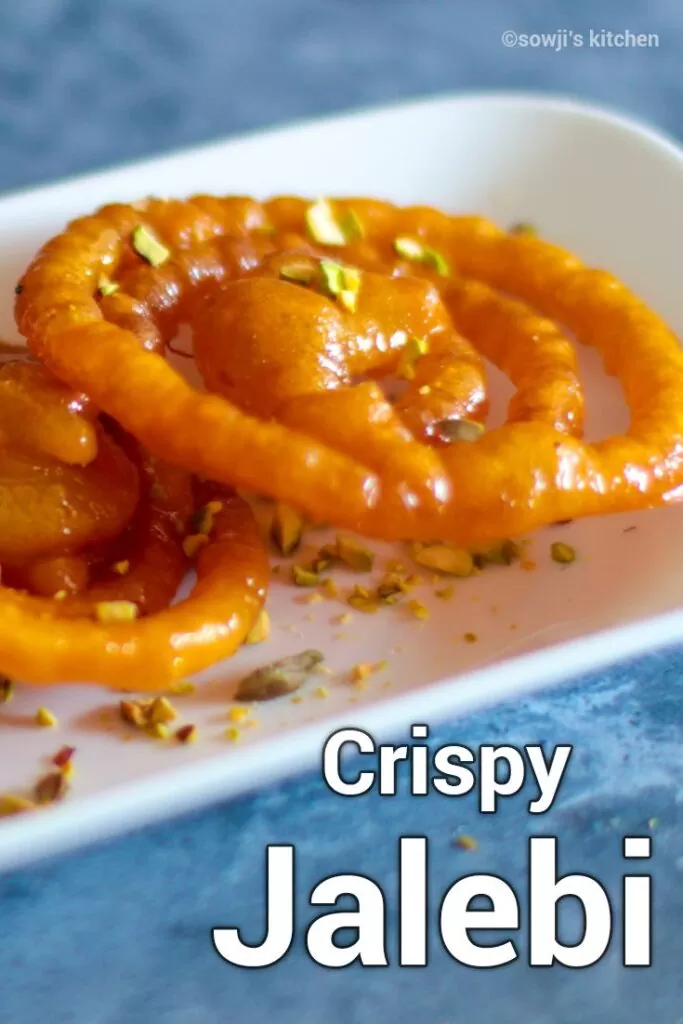 Some sweets bring back so many memories. Jalebi is really right up there as far as my food memories are concerned. When I was little, every week i love to eat thin and crispy jalebi and there was this little sweet shop in the little town that we lived .
With Diwali being just few days away, I wanted to share traditional homemade jalebi recipe with you guys. This recipe makes thin and crispy jalebis.
Homemade jalebi recipe with detailed video recipe :
Jalebi recipe with recipe card:
Visit my other popular and related recipes collection like
How to make Jalebi recipe with step by step :
Preparing sugar syrup:
1.Take 1 cup sugar in a pan and add 1/2 cup water.
2. Add cardamom and saffron strands .
3. keep stirring on low flame, so that the sugar dissolves.
4. Boil until sugar melts completely.
5. Keep stir until for 5 more mins . switch off the flame and add ½ tsp lemon juice.(lemon helps to avoid crystallizing sugar syrup and keeps your jalebis crispy.)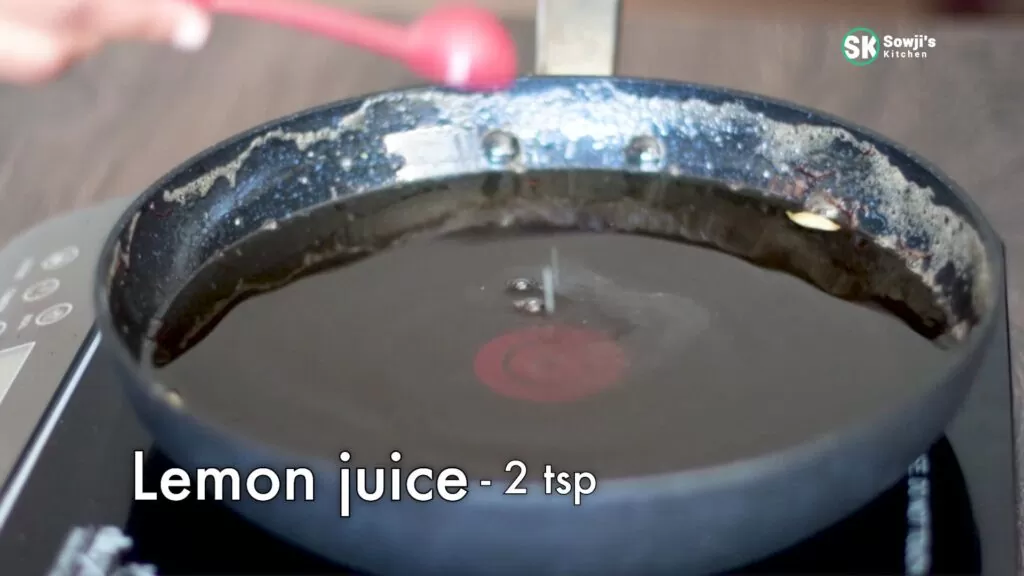 Preparing jalebi batter:
1.In a mixing bowl, take 1 cup all purpose flour or maida, 4 tbsp corn flour, 1/4 tsp baking soda and 4 tbsp curd
2. Mix all the above ingredients with a spoon.
3. Add 1/2 cup water or as required.
4. whisk well in round circular directions for 5 minutes. This adds volume to the batter and makes it even and smooth.
5. Add food color and mix well. Batter lightly and it should have a flowing consistency.
6. pour this batter in the sauce bottle carefully.
Frying jalebis:
1.Heat oil in a pan.
2. squeeze the bottle and make round spirals with the batter.
3. Fry till the jalebis are a light golden. remove and shake to drain the extra oil.
4. Then immediately drop the fried jalebis in the warm sugar syrup.
5. Dip and turn over so that both sides are coated with the syrup.
6. Serve jalebi recipe hot, warm or at room temperature. store the leftovers jalebi in an airtight container and refrigerated.