Spinach Poori | Palak Poori | Deep fried spinach flatbread with detailed photo and video recipe – Palak poori recipe is a delicious variation of poori made with palak or spinach. These poori have a beautiful green color and look good on the dining table.
Making palak poori is very easy I follow the same method for making palak poori as that of palak paratha recipe. Making Spinach poori is a good way to disguise greens like palak from kids who do not eat them.
Puri is a kind of Indian bread made from whole wheat flour which is deeply fried. They turn out fluffy and golden brown.
Puri is a deep fried round shaped puffed Indian bread. Palak (Spinach) not only imparts a green color and a distinct taste to the Puri but also increases its nutrition.
Spinach Puri is a delicious Indian recipe which can be served as a Breakfast, as Main course or as a snack. The puffy Palak Puri is enjoyed hot and is traditionally served with Dry Potato or Potato Curry.
Spinach Puri is a good way to develop taste of Spinach in children who otherwise may not be so inclined to eat vegetables based on Spinach. Spinach is rated highly as a healthy leafy vegetable with a variety of vitamins, minerals antioxidants and strong anti-inflammatory and antioxidant abilities.
Vegetable purees or fruit purees can be added to a poori or chapatti dough and you can make different types of poori or flatbreads like beetroot poori or carrot paratha or this palak poori.
Palak poori can be served with aloo sabzi or aloo matar or vegetable kuram or chana masala or mutter paneer or any vey gravy
Visit my other popular and related recipes collection like
How to make Spinach poori with Step by Step :
Blanching palak for palak poori
1.Rinse palak leaves in water very well. Drain all the water .
2.In a deep pan heat 3 cups water till its starts boiling.
3.Place the palak leaves in the hot water. Immerse the palak leaves in the hot water and blanch for 1 min
4.With the help of tongs lift the blanches leaves.
5.Then place the blanched leaves in 2 cups cold water.
6.Strain all the water in a colander.
7.Without adding any water blend to a smooth puree. Keep aside.
Making palak poori dough
1.Take 2 cups whole wheat flour in a mixing bowl .
2.Also add 1 tbsp sooji and add salt as per taste.
3.Add the palak puree.
4.Mix the palak puree with the wheat flour.
5.Shake and rise the blender with ¼ cup water so that the puree stuck to the sides and bottom of jar gets mixed with the water.
6.Add this water in parts to the flour mixture.
7.And knead to a semi soft dough . Cover and keep aside for 10 mins
8.Then divide the dough in medium sized balls. Roll them into neat round balls.
9.Take one dough ball . Flatten it and spread some oil to rolling pin
10.With a rolling pin, gently roll to a 4 inches poori. Roll to poori which are neither thick nor thin.
Frying palak poori
1.oil in a pan or kadai.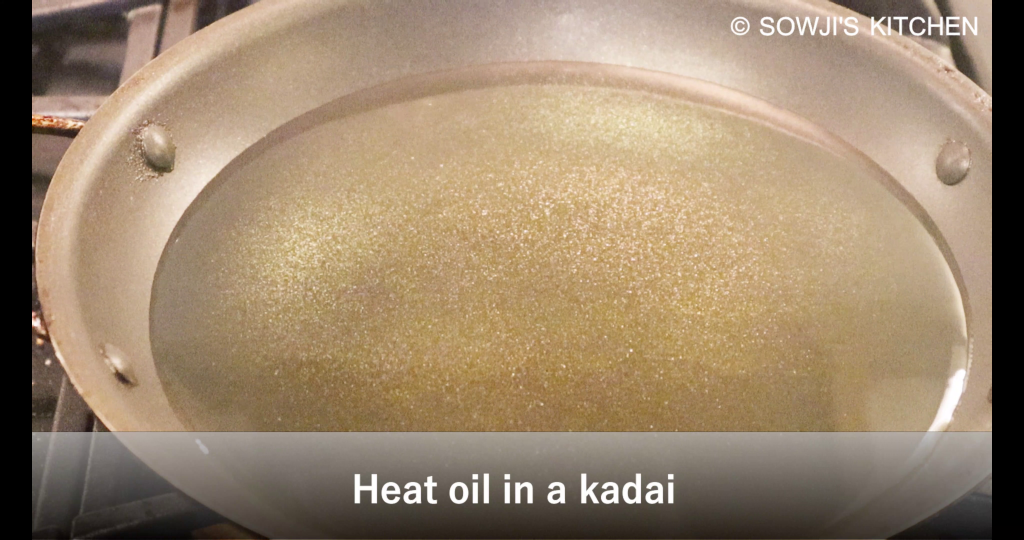 2.The oil is medium heat .
3.Gently slid one palak poori in the medium hot oil.
4.The oil will bubble , sizzle and the poori will come on top of the oil.
5.Nudge with a slotted spoon, so that the palak poori puffs up while frying.
6.Fry till the oil stops sizzling
7.Then with the slotted spoon, gently turn over.
8.Fry the second side of the palak poori.
9.Remove the palak poori with the slotted spoon.
10.Place the fried palak poori on kitchen paper towel to remove excess oil.
11.Prepare remaining palak poori in the same way.
12.Serve palak poori with potato curry or chana masala or veg kuram or curry of your choice.