Sweet and savory baked chickpeas | Spicy Indian roasted Chickpeas with detailed video and photos recipe – These savory roasted chickpeas are an addictive, healthy snack. I'm always looking for different sources of protein to sustain me between meals, and chickpeas (or garbanzo beans) are perfect for this. A half cup of cooked chickpeas has almost 8 grams of protein, which is much higher than most snack foods.
They are deliciously crunchy right out of the oven. The texture changes a bit if you store them, but you can get them crispy again by putting them under the broiler for a minute.
Chickpeas also are known as Garbanzo Beans or Kabuli chana(Indian name) is an excellent source of protein for vegetarians and have been used in the Middle East and Asian countries for years. As they are also a rich source of protein and fiber they help you to keep fuller for longer and may aid in weight loss.
Then we also have our Kala chana that is brown chickpea which is small compared to the white ones and are cultivated in India and subcontinents and also in Ethiopia, Iran and Mexico. They have a nutty flavor and are yellow inside.
I love the texture of baked chickpeas—crunchy on the outside and a little soft on the inside. They're a great alternative to processed food when you're craving a salty, crunch snack. I want to add indian spices to this snack . For making your spice mix, which is chat masala, red chili ,cumin, and salt. Atlast i have added amchur powder before serving. It will give good taste .
Tips:
1.If you're using canned chickpeas, drain and rinse them first, then spread them out onto paper towels. Or, if you cook your own chickpeas, be sure to pat them dry and get rid of as much moisture as possible.
2.crispy tip is to rinse, drain really well, then dry really well. Like, really, really well. The less moist (ew, sorry) the chickpeas are, the crispier they will become!
3.Finally, keep in mind that your spicy roasted chickpeas WILL crisp up more as they cool! So, let them roast 20-25 minutes, but don't wait until they're totally crisp. Honestly, they'll probably burn first… Be patient, allow them to cool a few minutes, and they'll become perfectly light and crispy!
These Baked Chickpeas are tasty and healthy snacks and stay good for a couple of days or weeks when stored properly.
Visit my other popular and related recipes collection like
How to make Spicy Baked chickpeas with step by step :
1.Clean and wash the chickpeas and let it soak for 8-10 hours or overnight.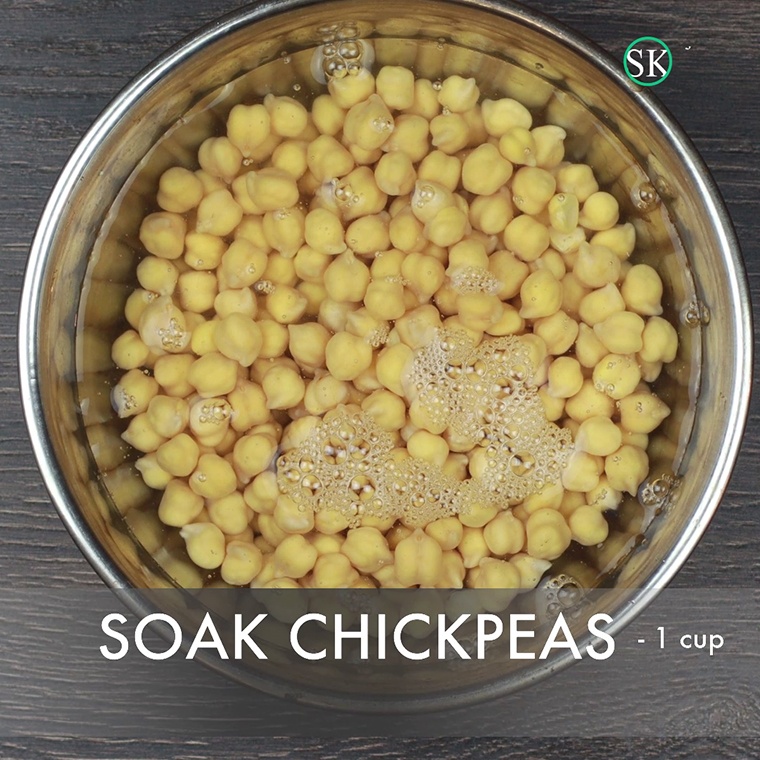 2. Once they are soaked, drain the water and rinse it again.
3. Cook the chickpeas, along with water and bit of salt in a pressure cooker until done but not mushy. We want it a bit firm. Just transfer into ice bath and strain.
4. Preheat your oven to 350 degrees. Line a baking tray with parchment paper.
5. While the oven is preheating, make sure your chickpeas are mostly dry by gently patting them with kitchen towels.
6. In a bowl, combine chickpeas, oil, and salt. Stir to combine.
7. When the oven is preheated, spread the chickpeas on a parchment lined baking sheet and place in the oven for 25- 30 minutes. Toss the tray every 10 minutes or using a spatula just give everything a mix.
8. Take the chickpeas out of the oven and transfer to a heat safe bowl. Coat them with Chat Masala, Red chili powder, cumin powder & Honey
9. place them back onto the baking sheet and into the oven for 12- 15 minutes.
10. Sprinkle some Amchur powder & extra sea salt
11. Enjoy as tea time snack.